I pay for nearly everything using Paypal: it's frightening really! And when
Zara
started accepting Paypal payments I knew the situation could get dangerous....
So I was really excited when they got in touch letting me know that you can win £40 000 (Which is more than I earn in a year, despite them calling it their year's salary competition!) What would you do with 40 grand? I know what I would do! Obviously once i'd bulstered the wedding fund up a bit (yep, predictable again!) I would hit the shops for a serious spree. It would be a challenge to spend £40,000 in one day, but I think I could do it! I work on Bruton street, so I have to walk past Stella McCartney and Matthew Williamson every single day...how amazing it would be to be one of the ladies exiting the shops laden with bags!
To be in with a chance of winning the big £40,000 prize all you have to do is buy anything using PayPal, and the more times you buy, the more chances you get. (It's a weekly draw). That was just the quick version, but you can
find out
more
about the competition here. That means (if i've got this right!) that I can treat myself from
ASOS
(my new addiction since their press day!) and potential win my money back plus about 100 times more: as if I needed more incentive to shop! Speaking of ASOS (aren't I always!) here are my latest lust-have items from the site: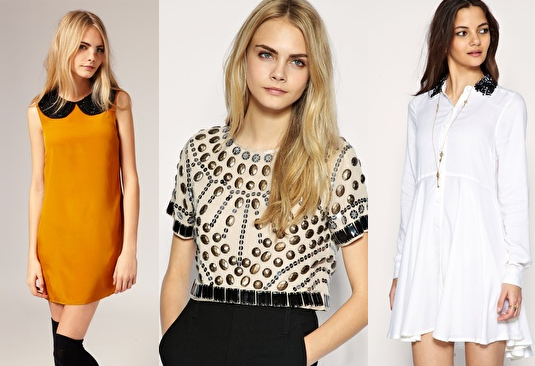 Embellished collar dress
£46,
Embellished crop top
, £60, and
Encrusted shirt dress
, £36. All yummy embellished items perfect for Christmas. Sigh!
Never mind buying it all to win 40k. I'd have to win 40k before I could afford it all! Still, a girl can dream!
Enter now for your chance to win
Love, Tor xx
PS - If you do win don't forget you heard it hear first, and you have to share the wealth with me!