Hi guys,
Earlier today I popped over to the
Mint Velvet
press day to check out their new collection for next year. It seems weird to be writing about Christmas one minute and next summer in the next, but it's exciting to look at sheer silks and floaty fabrics when you're wearing your drab winter coat. And seeing what everyone will be wearing next summer also gives me some ideas of how I can inject those trends into my look now.
Overall I was impressed with the new collections, and saw lots of great, versatile pieces. I was left immediately wishing it was a bit warmer, so I could pop on one of their leather jackets straight away; for me the leather pieces were absolutely the stand out ones! Before I rabbit on more, lets check out some of the looks: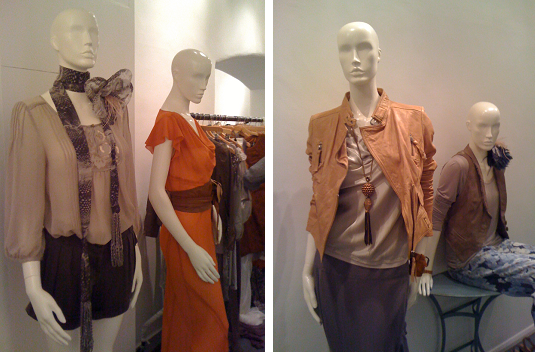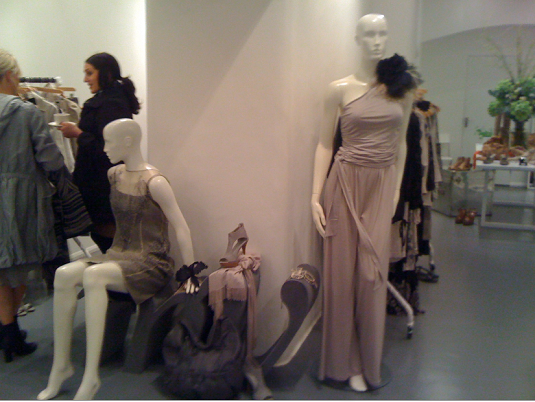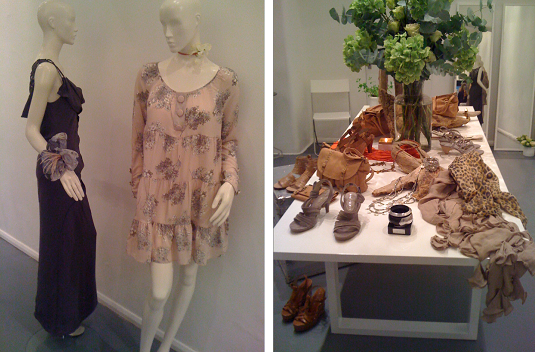 It was a very grown up collection, but then, Mint Velvet is a very grown up brand, and that's why I like them: their pieces are great for forming good quality bases, then building up more fashion forward pieces around them. The colours were pretty neutral, apart from the tangerine, which really stood out and looked great next to all the tan leather.
My favourite pieces were the seventies ones: I am ready for the return of indigo denim teamed with tan leather, and oversized floppy hats. There were also lots of trousers: pajama-style ones in silk, peg legs in black and brown and tons of denim. I'm not really a trouser-wearer, but i've seen so many variations for next year that I might have to start easing myself in gently. Mostly though, I just want to team all my favourite floaty dresses with that tan leather jacket.....
Love, Tor xx