Hi guys,
Today my sister and I went Christmas shopping to Bicester village (although we ended up buying a few treats for ourselves whilst we were there!) This is my third trip to Bicester, and I really like shopping there; it's an outlet village just outside of Oxford. According to their website they are just a 60 minute drive from London, but from my part of London it is more like an hour and a half. Still, we just popped the radio on and enjoyed the ride: it was worth it! Here's what I picked up: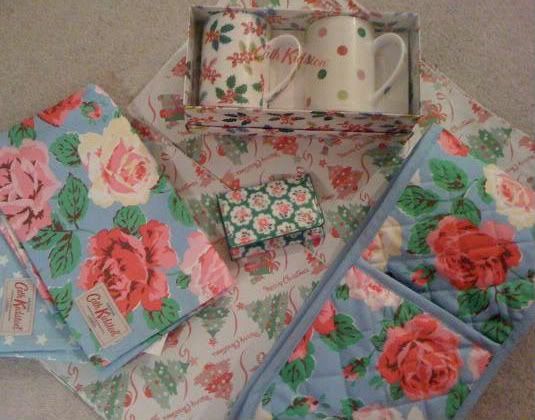 The Cath Kidson outlet was one of my favourite shops. I picked up a pair of Christmas mugs for
someone's
stocking for £8, a much-needed Oyster card holder for £3.50 and refreshed my kitchen with new tea towels and a replacement oven glove. This shop had everything: the bed linen, the sewing kits, the crockery... I had to be held back from blowing my savings on the lot! And all of the staff were so helpful and friendly too: that always makes a shopping experience so much nicer!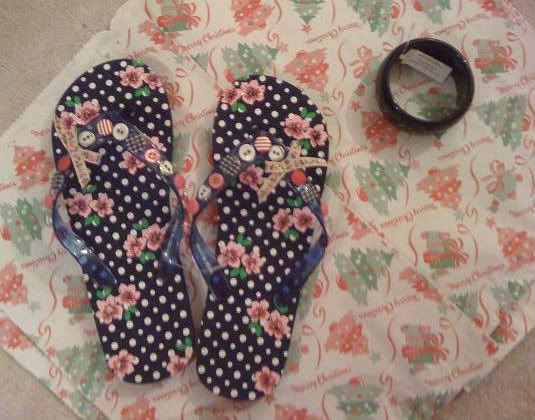 Bicester is mostly high end stores, but there are a number of high street favourites too, and these are much more in my price range! I got this great bangle for £2 and these flip flops for my honeymoon for £2.40 from Accessorize! The Accessorize is attached to a Monsoon store which would be the perfect place to go if you're looking for a party frock: they had a massive selection of dresses with up to 70% off RRP.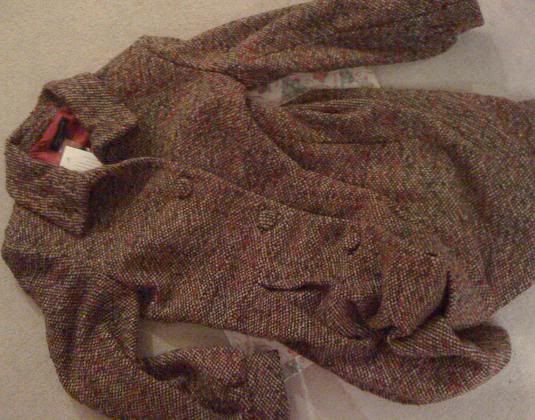 Finally, I got myself a new coat for £65 from the French Connection outlet. I was surprised they had so many coats with such great discounts at this time of year: The original price on this was £150, and I think it's classic enough that it will last a good few years. I'll show you what it looks like in a daily wear post in the week!
I also picked up a few Christmas presents that I can't write about - the blog has ears! Bicester is such a lovely place to walk around, and has such a great atmosphere. If I wasn't busy buying presents for everyone else (and paying for a wedding!) then I would have picked up a gorgeous Vivienne Westwood bag, some lovely bits from Crabtree and Evelyn, an Alexander McQueen scarf.... the list goes on. And the discounts are incredible: lil sis fell in love with a pair of gold Jimmy Choo shoes that had been reduced to £99.

Have you started your Christmas shopping yet? If not, when do you start? I've never understood people that can leave it until Christmas eve, so i'd love to know your present-buying rituals!

Love, Tor xx