Hi guys,
Writing these Primark pick of the week posts is getting increasingly difficult and frustrating. The Oxford street store now seems to have hired staff specifically to stop people taking photos. Without meaning to sound snobby, I think it's ridiculous that Primark are so militant in their anti-photography policy. I mean, you cannot buy clothes cheaper. You could not make clothes cheaper. They are at the bottom of the high street food chain: its not like a wedding dress shop where they're frightened you might copy their designs. Primark's designs are usually copies of Topshop designs anyway!
I digress. Anyway, by flaunting the rules I did manage to get a few snaps. Here's what's hot in Primark this month: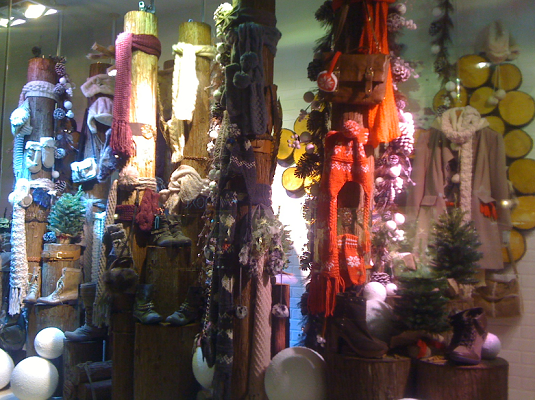 First we'll start with the window photos: lots of great looking snuggly outerwear and knitwear. I have had a couple of pairs of Primark leather gloves and swear by them: the quality and fit is great and they last forever. The hats and scarves also looked and felt lovely, although the snoods are a bit on the small side! A word of warning about the knitwear though: I saw knits hanging on the rails with buttons missing and holes in them. I bought a chunky knit cardigan to get it home and find a hole in the collar. The quality of the knitwear just wasn't great, and given they are now charging £15 for a jumper, you'd probably be better investing your money elsewhere.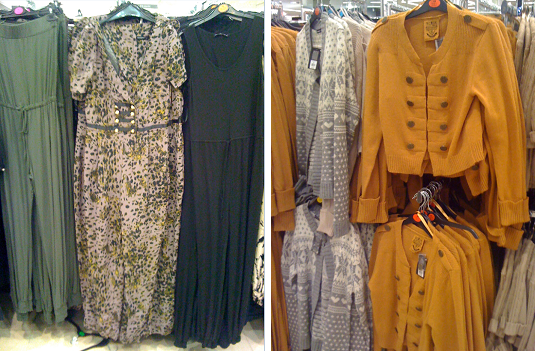 Now the stealth shots. I loved this jumpsuit and its mix of lots of different themes: leopard print, pastels, military detailing. In theory it just shouldn't work, but I think it looks great! I have a massive soft spot for mustard knitwear, and although I have concerns about what it will look like after it's been through the washing machine, I loved this cardigan. Again note the military details: Primark have gone crazy for military this winter!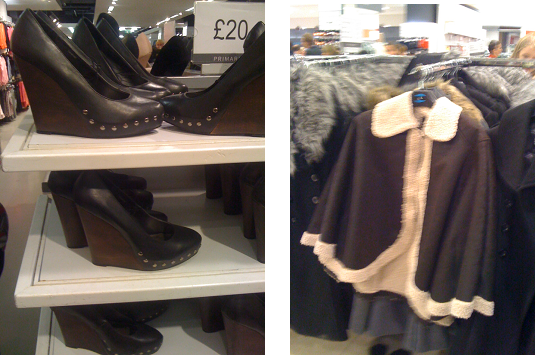 I loved these clog-style wedges. They were my favourite piece in the whole store yesterday, having the right mix of classic and fashion forward styling. Sorry for the blurry picture of the shearling cape, I just wanted to share it because its such a big trend. It looked lovely (both on and off) but felt quiet thin; i'm not sure that it would keep you warm in the winter without a thick cardigan underneath. At £29, again, I think your money could be better invested elsewhere.
I left the store with a pair of black leather driving gloves and a heart full of disappointment. It could be that i'm getting too old for Primark, or that i've been spoilt by the sale prices outwhere. I will try again in a fortnight and keep my fingers crossed. But if things don't improve for the better, I think my love affair with Primark could be over.
Love, Tor xx