Hi guys,
As I mentioned yesterday, I went to a black tie 'do last night (the Mother and Baby awards for work) What I didn't mention though was that the event started at 6.45 and I was in the office until 6pm, meaning that I definitely didn't have time to go home and get changed: in fact I got ready in the dodgy office toilets in less than 10 minutes! Considering that, i'm pretty happy with how the outfit turned out!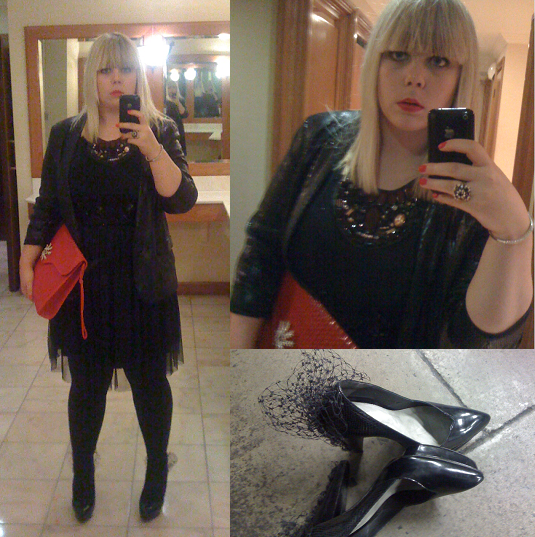 Dress: New Look, Jacket: River Island, Shoes: Kurt Geiger, Necklace: Warehouse, Clutch: Car boot sale.
I went for a really classic black look: nothing show stopping, but enough to make me feel comfortable and interesting. The skirt looks a bit shorter than it is, as I hadn't noticed the underskirt had ridden up when I took the pic! It was a great chance to dig out my fashionista shoes and wear some of my fancier jewellery. (The ring was a gift from my nan and the bracelet was a 21st birthday present from my sisters) Bargains of the outfit? Well the clutch, which was 50p was a massive bargain, but I think the biggest bargain is the sequinned jacket, which I picked up in the River Island sale last month for just £10!
Make up wise, I wore red lipstick and red nail varnish, so that my red clutch matched in with something. And that's just about it! Overall I was pretty pleased with the outfit. What do you guys think?
Love, Tor xx