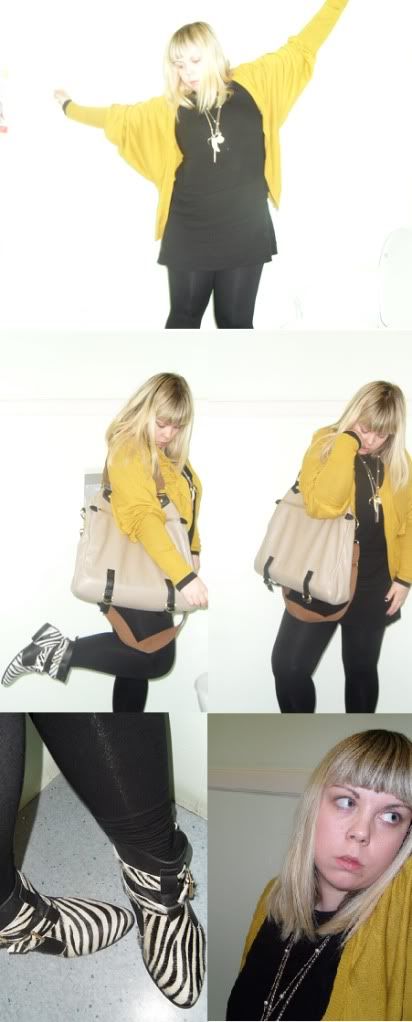 This is what I wore to work today: my hair (which is naturally slightly curly and frizzy) went crazy in the rain this morning!
The mini dress is years old, picked up from TK Maxx, the cardigan is also seasons old from primark. I love the batwing sleeves and the vibrant yellow colour! The necklaces are from Miss Selfridge and Warren James respectively. The bag is by Max C, I got it from Joy. The zebra print boots are from Topshop Boutique, as are the leggings.
These boots inject zing into any outfit; they are really hard to wear though because the pattern shortens your legs and they are an awkward length for dresses (which is all I ever wear!) I still love them though: they are very bling, and my sister insists they make me look like Rod Stewart.
Speaking of Rod Stewart, check out my awful fringe trim. (It reminds me a little of seventies Rod!) It's very short, but on the plus side, at least it's straight. I will just have to wait a couple of weeks for it to grow back to its normal length!
Todays was a very ordinary outfit but the bright colour of the cardi and the boots I don't normally wear to work lifted it up: I think it even helped make my day go quicker! I hope you all had a happy Monday!
Love, Tor xx