I'm having an editorial love affair with the upcoming Spring trend for candy floss colours; the baby blues, pinks, and greens remind me of the standard colours of the Nissan Figaro (my all-time dream car) They make me think of Easter eggs and Spring babies (chicks, lambs, calfs) and softest floaty chiffon.
I also love the puce and nudes that are being used for accessories all over the catwalk to go with this new trend: it makes me long for utterly impractical buttermilk leather gloves!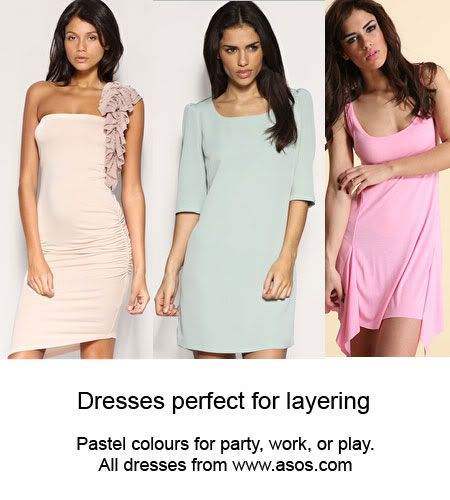 I'm looking forward to subtle clashing and layering colour after gentle colour all over myself. But will I ever turn by back on black? It's not really that tough a question - the answer is no! I will be softening the look by introducing some of the pastels I crave though! When Christopher Kane gives up black and turns to pastel, you know it's time to reassess the colour pallette of your wardrobe!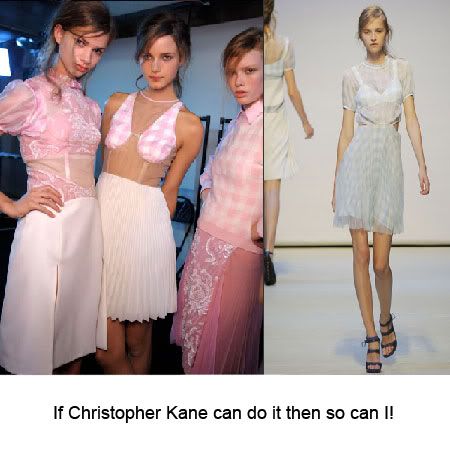 If you're thinking of getting ready for Spring on a budget then ASOS is a great place for basic pastel pieces (ideal for layering) at the minute but Topshop and River Island are also cashing in on the trend! Topshop and Kurt Geiger would be my first stops if I was looking for the obligatory statement nude shoes to compliment your new outfit.
Love, Tor xx