Hi guys,
I love shoes. It's a minor addiction of mine: I have more pairs than is normal for even the most fashion-obsessed woman, and I keep buying more! So you can imagine how excited I was when
Sarenza
got in touch and asked if i'd like to be one of their brand ambassadors and (drumroll please) review a pair of their shoes!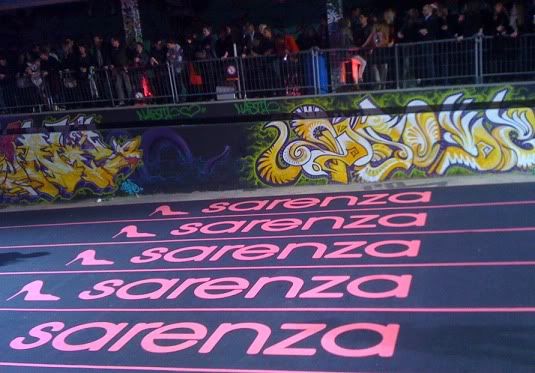 I already know the Sarenza brand, as I ran in their
high heel race
last December: such fun! Sarenza is an online shoe shop which sells shoes from more than 300 brands, including Carvela, Chloe, Irregular Choice, and great French and Euro brands too! There are currently more than 10,000 pairs of women's shoes on the site: it's a number so big it makes my head hurt!
And the best thing about Sarenza? No matter how much you spend (whether £500 on 5 pairs of shoes or £15 on one sales bargain) delivery is always free! I always resent how much extra delivery charge is added to your order when you buy online, so this is a definite bonus!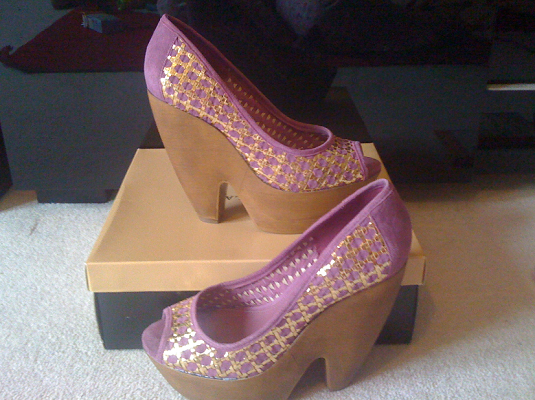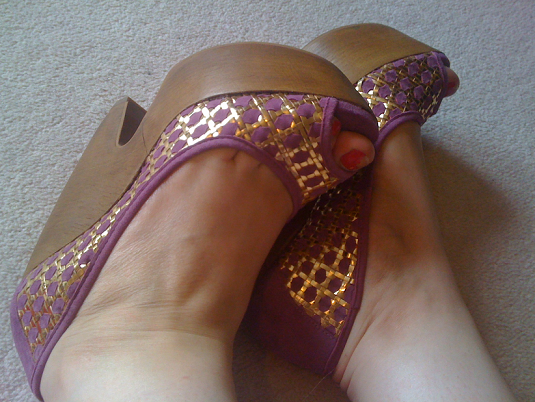 The shoes I chose were these amazing
Carvela
wedges. They look even better in the flesh than they do in the pictures: all warm tan wood, purple suede, and flecks on woven gold. I couldn't love them more if I tried. Walking in them is going to take a little getting used to, but I'm hardened in the ways of heels: I don't mind taking the pain to break them in!
It's my birthday next week, so I will definitely be wearing these beautiful creations out to dinner: i'm guarenteed to have the most gorgeous shoes in the room! I have a feeling i'm going to really love being a Sarenza brand ambassador!
Love, Tor