Hi guys,
Last night I popped down to Primark to see what they had in store. With the honeymoon approaching I am in need of basics, and I love the primark stretch vests, which cost just £2 each! Sum total of my Primark spend? £8.50 on 3 vests and a pocohontas-style headband. Whilst I was in store though I checked out everything else on offer (like you do!) and whilst I wasn't really impressed with any of the dresses (the selection was small and generic) I did like some of the accessories:
Shoes: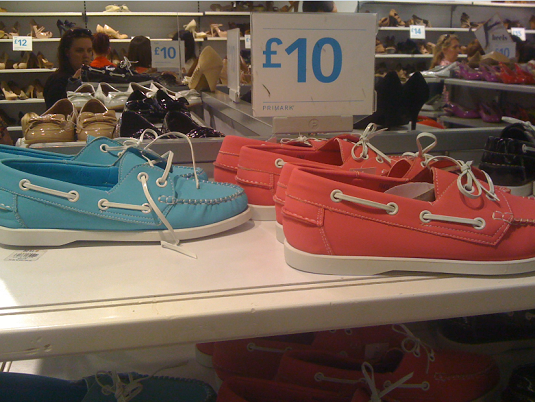 I really loved the deck shoes in the vibrant colours: very eighties style, and a bargain for £10! I also couldn't resist these flowery sequinned pumps in the turquoise (my new favourite colour!) The shoes are always my favourite section in Primark : the designs and styles are just like you'd get from much better shops (though admittedly the quality isn't the same) but the prices are so cheap: perfect for micro trends you want to try, but know you won't wear over again (like neon deck shoes, for example!)
Satchels: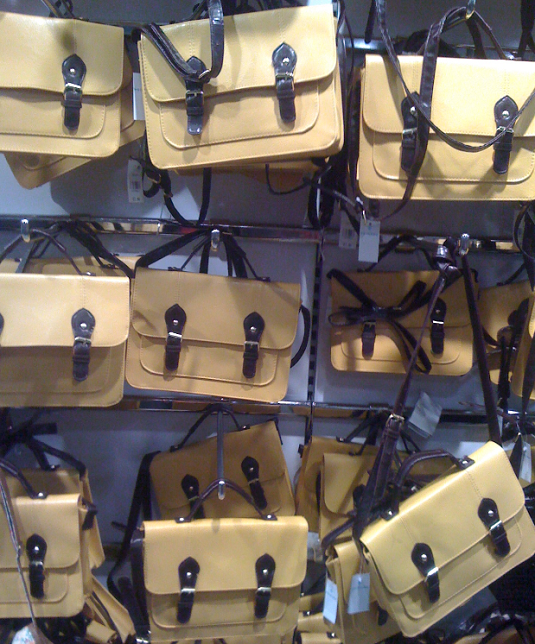 My love of satchels is well documented. These mustard and brown ones look far more expensive than the £8 they actually cost!
Bikinis: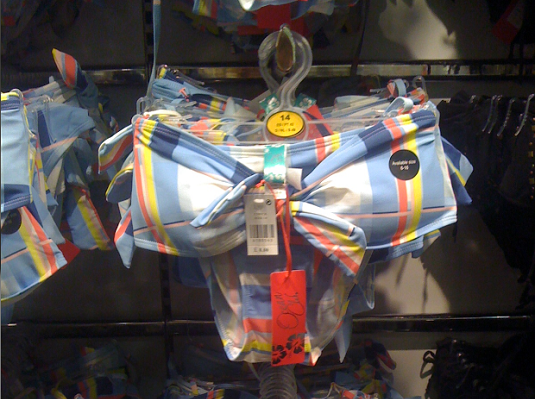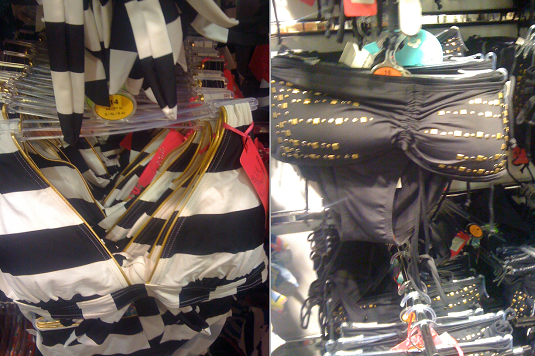 With summer coming, how could you not cover bikinis?? Their sun shop section was actually small, and not that impressive: maybe it's a little early for the full range to be in store. Although they don't come in cup sizes (so they aren't good for curvy girls) the primark bikinis come in great patterns and are super cheap: perfect if you're looking for something just to wear for a week on a budget. These come in at around £5-7.
Love, Tor xx