Hi guys,
It wasn't until I glanced at my very orange finger nails that I realised quite how matchy-matchy this outfit is! My boots match my bag. My dress matches my scarf and nails (and to a certain extent my bronzer) Only my blazer doesn't have a matching partner!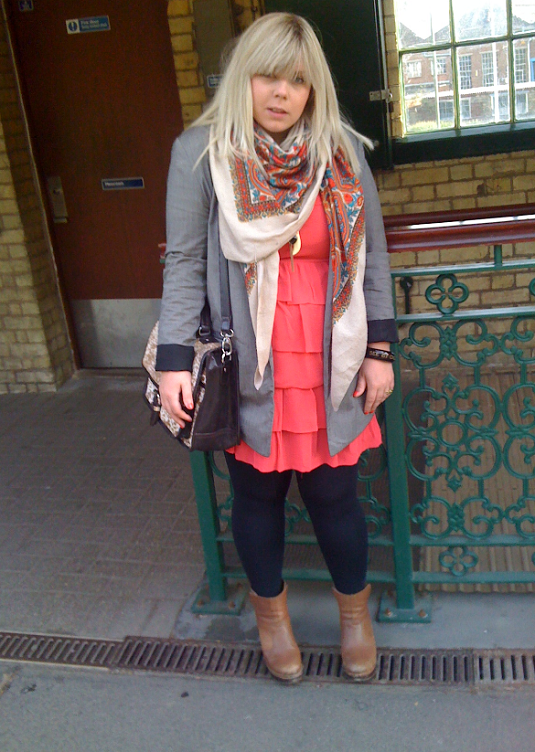 The dress is seasons old from Topshop. The boots and jacket are also from Topshop (more matching alert!) The scarf is from H&M, and the bag - well, you've seen that in every picture from the past couple of weeks! It's Betty Jackson Black at Debenhams. My hair is still a mess, but there is light at the end of the tunnel: i'm having a cut and colour on Saturday!
It feels really miserable to have to wear a scarf and boots again. I'd just relegated my knitwear to the back of my wardrobe, and dug out all my sandals and sundresses. I know the warm weather came early, but I embraced it! Now we're in a seasonal no-mans land, and I have no idea what to wear! I seem to keep opting for layers (for warmth) and colour to show that it's spring! How are you coping with the changable weather? Any tips to share on how to stay warm without resorting to your winter coat?
Love, Tor xx