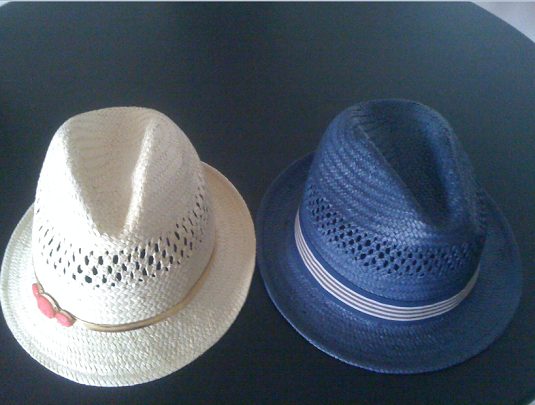 Hi guys,
As you can see by our his and hers sunhats sat side by side (can I get an awww!) Mike and I have finished our shopping for our post-wedding honeymoon - there's just 7 weeks to go! With all the final payments on the wedding to make in the next 6 weeks, I wanted to get the expense of clothes shopping out of the way - but didn't want to go on holiday in an ill fitting bikini! So over the past couple of months (using sales, deals, and discounts) I have been hitting the shops....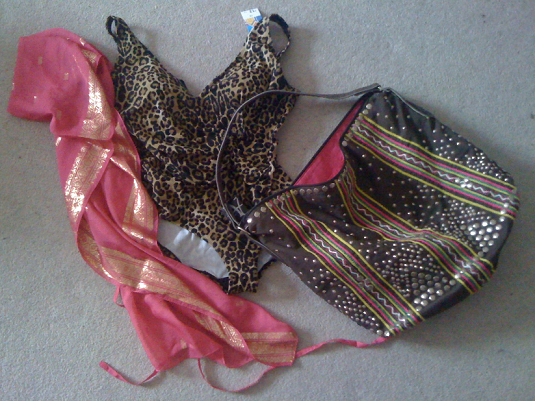 As well as three
bikinis
for sunbathing and tanning, I also have a more sensible swimming costume for snorkelling in: it's leopard print, and it fits like a dream! Almost all of my swimwear is pink and gold (or colours that will compliment them) I have 2 pink bikinis, the pink and gold sarong, 2 pairs of gold
sandals
and this big brown and gold beach bag: I got it from the Monsoon outlet at Bicester village for a bargain price!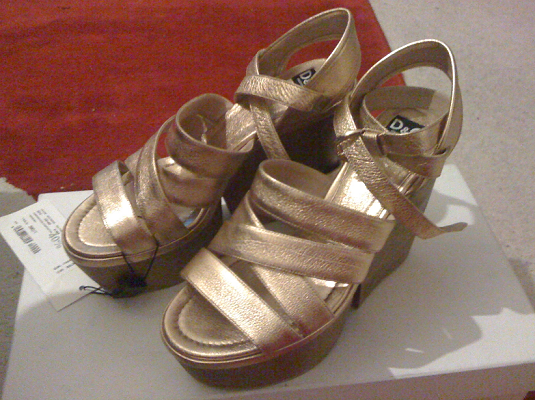 When i'm not on the beach my outfits will be pretty conservative: outside of our resort I have to keep my arms and legs covered. I've been buying up maxi dresses, pretty hareem trousers, and pashminas for easy (and cheap) arm covers. I'm also obsessed with the £2 stretch vests from Primark: i'm taking £10 worth! We have to 'dress for dinner' in our resort though, so my beloved gold D&G wedges will be coming with us, to team with simple floaty frocks.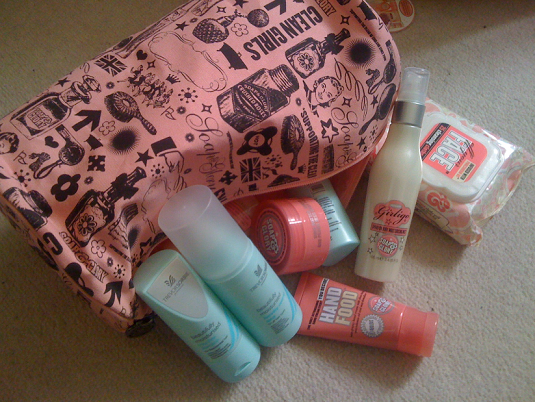 As well as all the sensible clothes, i've also got a beautiful armoury full of new Soap and Glory toiletries (a Christmas gift from lil sis) which I have been patiently saving for our trip. I've added the Trevor Sorbie miniatures for my hair (from the Boots January sale - 70% off!) and aside from a little make up, that's everything I need!
As well as both of our
digital cameras
, we're also taking 2 disposables, and 2 waterproof disposables (for snorkelling/boat trips) with us: this will be one well documented trip!
The weekend after next has been set aside for ironing, folding, and packing both of our suitcases: our last weekend that won't be spent in Norwich making the final wedding preps! I don't think I could be more excited: both for the honeymoon and the wedding!
Love, Tor xx
*This is a sponsored post