Hi guys,
This afternoon I am heading to Paris to join
Sarenza
for their 'What's Hot!' event: I knew being one of their brand ambassadors would lead to fun! I'll be wearing a fancy frock and my D&G wedges to the event, but for the train journey over to Paris I wanted something cool but comfortable. Here's what I ended up with: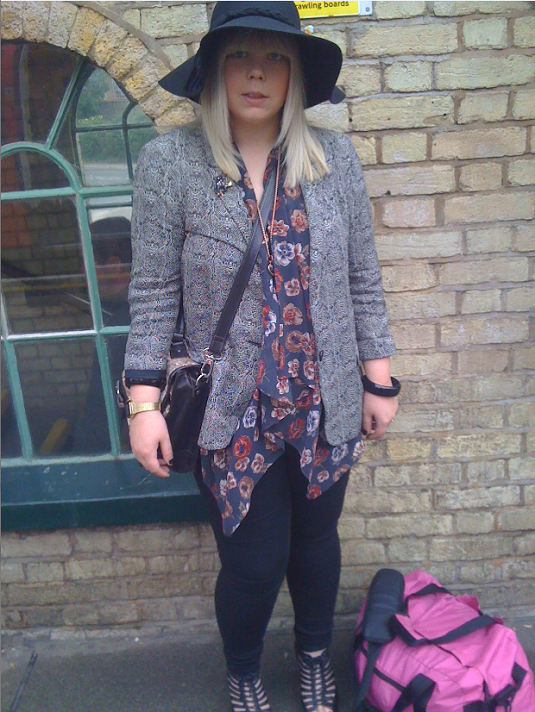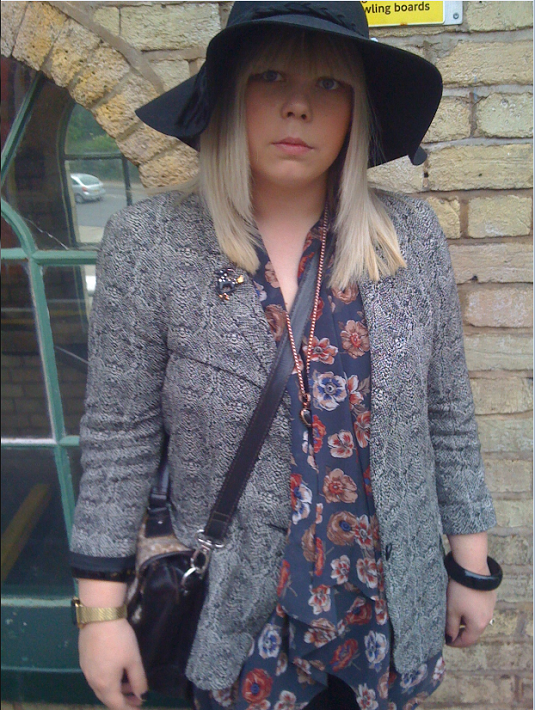 Jacket: River Island, Blouse: Topshop, Jeans: Topshop, Wedges: ASOS, Hat: Clothing at Tesco, Bag: Debenhams.
I hate the way my legs look in jeans, so I rarely wear trousers, but I just couldn't resist the comfort of my black jeggings for the journey: I can curl up like a cat in these with no digging or irritation you get with so many other jeans (well, I do anyway!). The hat was a last minute addition, as it started raining as I left the house, but I didn't want to bring an umbrella: ditto the jacket. The wedges are so comfy, but it was impossible to balance on then and carry my big bag, so i'm now wearing my trusty pumps! Comfort over style all the way!
I can't wait to get to Paris, and share all the pics from the Sarenza event with you guys!
Love, Tor xx