Hi guys,
Well, first things first: drumroll please, it's time to announce the winner of my faith shoes competition, which I ran for an extra day because of the problems with blogger last week. The winner of those two gorgeous pairs of Faith shoes is........EMMA! I chose Emma because she wants to wear them to her best friends wedding: and you know i'm a sucker for weddings right now. Congratulations!!
Secondly, last week I went to the
Clothing at Tesco
press day and press show. I was obsessed with almost every coat I saw (its an addiction) and I couldn't believe how good they looked considering they only cost between £40-50. It was a really nice looking collection, especially for the money, and all of next seasons key trends were covered. Here's just a sneaky peak of some of the looks: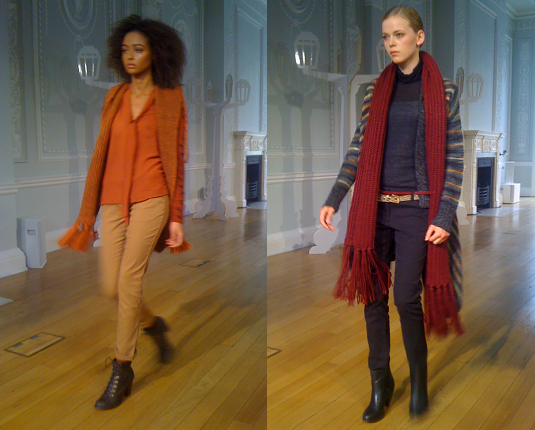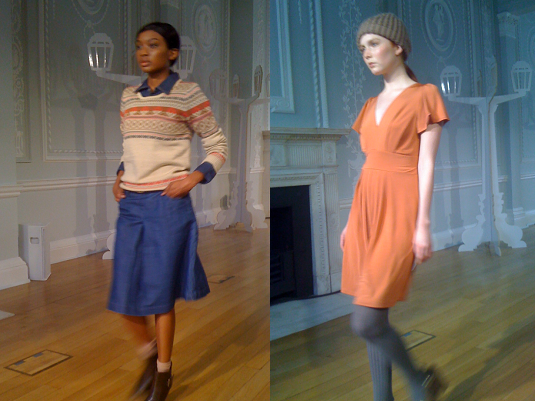 Colourwise, it was all very autumnal, and similar to last Autumn/Winter (good news if you aren't planning on doing much shopping this winter!) The seventies trend is still around, but has evolved from hippie to preppy: think bright denim, shirts with collars, and knitted jumpers. And I was glad to see that peach and cinamon were still popular: they're my current obsessions!
Love, Tor xx