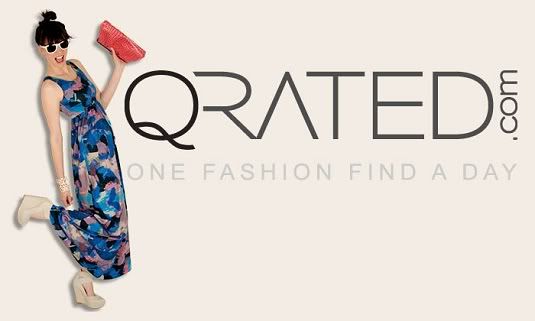 Hi guys,
I received an email last week about a new website which is launching on 15th June: so far so normal. So I decided to check it out: and (here's where the not normal bit comes in) I was pretty impressed! I'm quite hard to please when it comes to the interwebs: i'm obsessed with good web design, and this site has the right mix of colour, content, and quirk!
Q Rated
is based on the concept of "a fashion find a day": their buyers travel the globe looking for beautiful pieces, then when they find something they love, they sell it for just 24 hours (or until it's sold out) It's that simple! And each fashion find will include details on the designer, background info on the product and some handy styling suggestions, so they kind of do the hard work for you!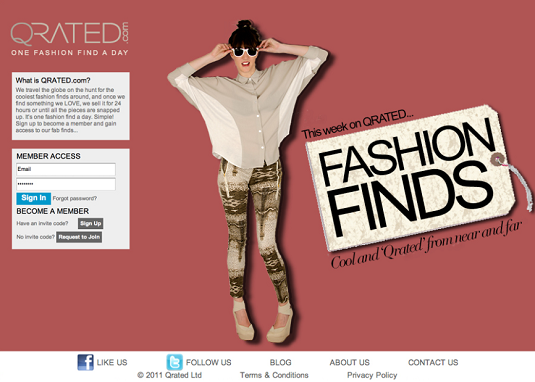 Q Rated is a membership website (with limited availablity) but membership is free. You can pre register for Q Rated on their
facebook page
: they also have a launch competition to win an ipad 2 on the facebook page, so you can't really lose! I registered this morning, and am looking forward to the site launch, so that I can really check it out properly!
Love, Tor