Hi guys,
This is my last Sarenza post (I promise!) but I had such a good time in Paris, I have so much to write about! After much twitter chatter with Jen and Reena about what we should wear to the Sarenza "What's Hot!" party, I opted to overdress rather than underdress: my motto is any excuse to put on a pretty frock! And given the theme of the party was "hot shoes" how could I resist the chance to take my D&G wedges out for a date?! Here's what I wore: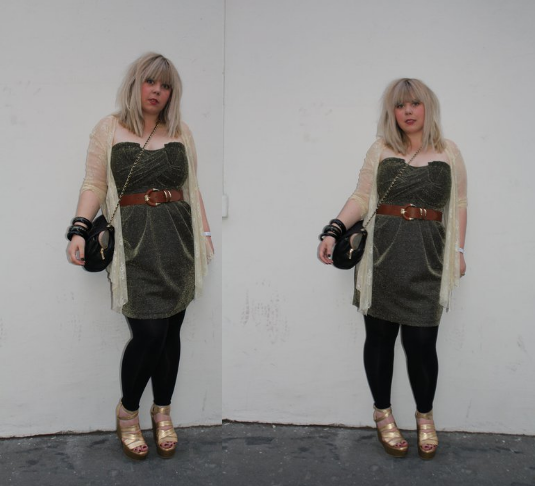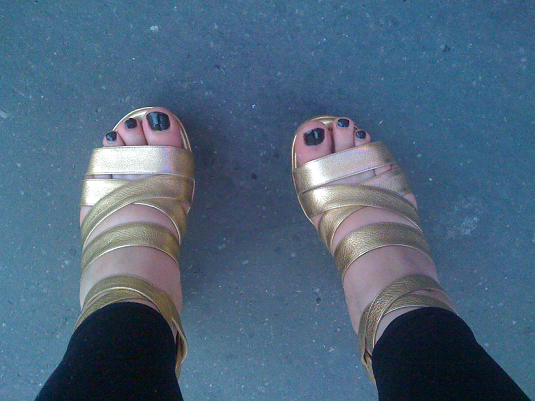 Dress and belt: H&M, Cardigan: Topshop, Bag: Marc B, Shoes: D&G.
I love this dress, and was excited to have a chance to wear it: it was only £14.99 from H&M, but I think it looks so much more expensive. It matched perfectly with my D&G shoes, then I scruffed it up (because thats what I do!) with the lace cardigan and the tan and gold belt. Also: underneath the dress I am wearing the Panache strapless superbra: it comes in sizes D-H, and is genuinely the best strapless bra I have ever owned. My boobs stayed in place all night, and they had a good shape too! Overall, I was pretty happy with this outfit!
Love, Tor xx