Hi guys,
Will I ever dress right for the weather?! I decided to opt for a cardigan instead of a jacket, but chose the wrong one! This one left my arms cold when I was walking to work this morning, but is too thick for the heat of the day, and i'm sat feeling unbearably hot. Oh well, at least it's a nice looking cardigan: fashion first!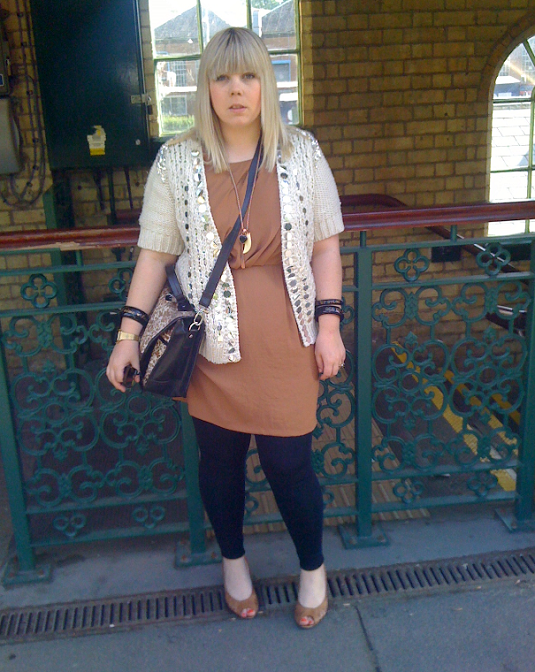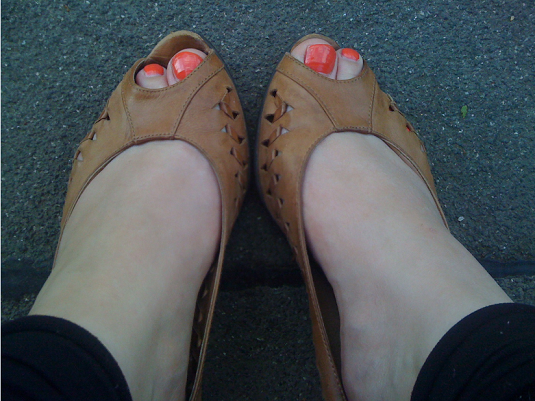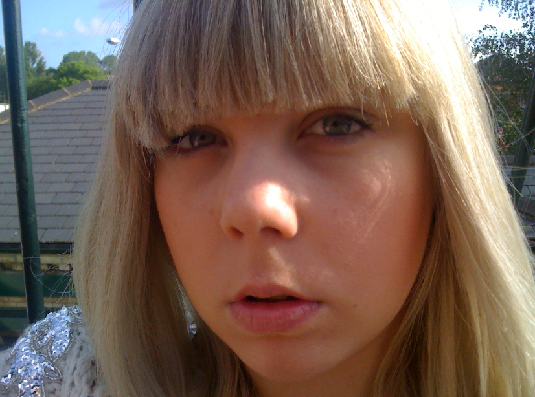 The dress is topshop (outlet actually, £20 bogof) the cardigan is very old New Look, the shoes are from Office. The jewellery and bag are all regulars that you've seen plenty of before!
I love these shoes and expected them to be comfortable, given they are such low heels. But despite the fact i've had them for three years, the peep toe cuts my big toes to shreds everytime I wear them, so I can only ever wear them on days where I know I won't be doing a lot of trekking about town!
Finally, sorry for the close up of my moody face (one of these days i'll learn to smile!) but I wanted to share my new hair cut and colour! It's not much different from the old one (i'm a creature of habit!) but I have had some low lights added this time so the colour won't look too harsh as it starts to grow out: my hair grows so quickly in the summer, so this is my only solution! The next time I have my hair coloured will be 6 days before my wedding! Eeek!!
Love,
Tor xxx
PS - DON'T FORGET to enter my
awesome Faith competition
! There are two amazing pairs of shoes up for grabs!