Hi guys,
If I had to list my fashion obsessions, then the list would look like this: 1. Dresses, 2. Shoes, 3. Coats and Jackets, and 4. Stacks of gold jewellery (see today's stack below as evidence). Today's post will focus on no. 4, and my new website discovery: yourfashionjewellery.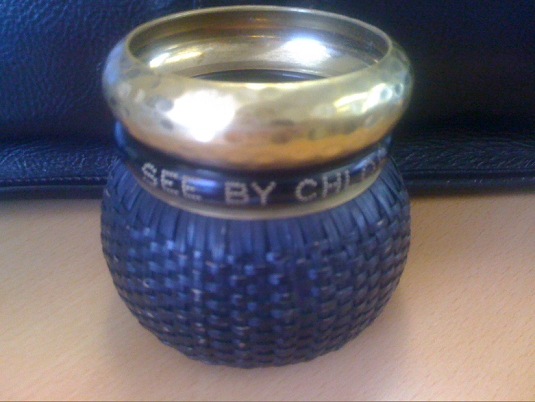 Similar to ASOS back-in-the-day, the jewellery is divided into categories by celebrity, so you can pick the star who's jewellery you'd like to imitate, and choose the piece you like. But what I really love about the site is considerably more simple: I love the the charms and trinkety
costume jewellery
, which is massively wearable, and has the added bonus of being cheaper than Freedom @ Topshop (my usual jewellery haunt).
I don't really wear quality real gold/silver jewellery: I still love to layer my
fashion jewellery
and stack it high! I don't tend to wear earrings, and have abandoned most of my rings since I got engaged (it seems weird to wear a cocktail ring next to an engagement ring) so my jewellery obsessions are bangles, bracelets and layerable necklaces.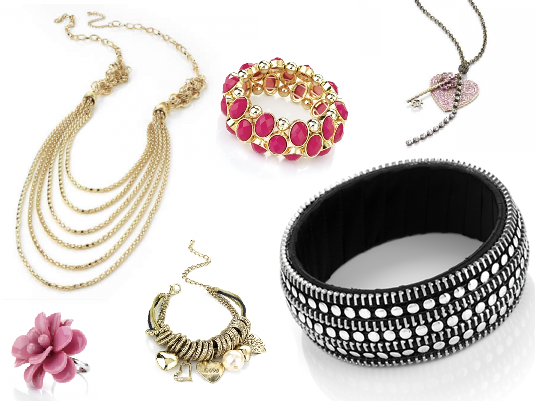 My favourite pieces from the site are: the 6 row gold chain necklace (£7.99) and the studded bangle (£5.50) See what I mean? I told you it was cheap! But the quality and finish looks really good: I can't wait to see a piece in the flesh and check it out!
The website also sells
fashion accessories
: hairbands, silk scarfs (perfect for wrapping around your head if you're creative, or tying to your handbag if you have monkey fingers like me!) but it's the jewellery that's caught my eye....as if I needed any more bangles, I have a feeling i'm about to go shopping!
Love, Tor xx