Hi guys,
I want to start by saying phew, what a weekend!! About a month ago I asked you guys to vote for me to go to Paris to take part in the
Sarenza
high heel race. Well you voted, and this weekend we went! On Friday morning Mike and I headed to Paris with Amy from
Wolfwhistle
(and her lovely mum Sue) Reena from
Fashion Daydream
s (and her gorgeous pal Mariana) and eleven other UK teams. Twelve British teams took on twelve French teams in the ultimate high heel battle. Now I don't want to get your hopes up: our team didn't win. But on the bright side, we didn't come last either!!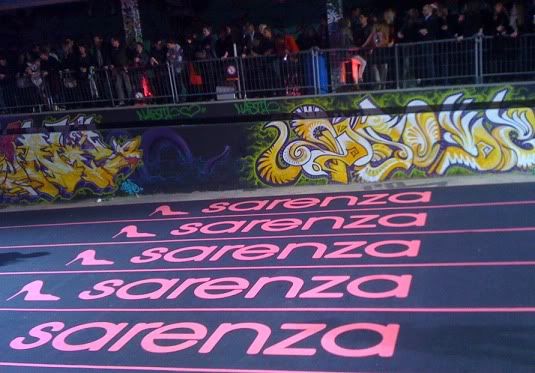 To really build up the rivalry (and encourage our national pride) we were asked to race in costume. The theme for our costumes was English eccentrics: we decided to go for a very English Alice in Wonderland theme. Reena dressed as Alice, Amy dressed as the Mad Hatter, Mariana dressed as the Cheshire Cat, and I was the White Rabbit: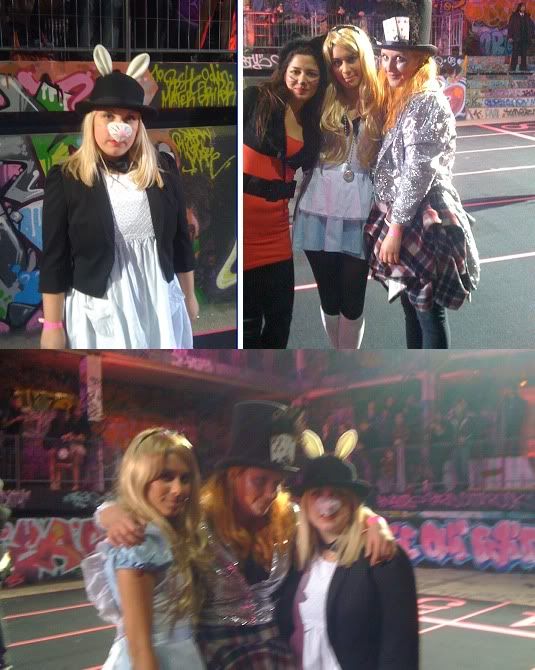 We saw the event as a bit of fun, but the French teams took the race incredibly seriously: we were talking to some teams who had been training for months, and many of the teams had strapped their shoes to their feet with masking tape. I couldn't believe how big the race was: there were several film crews and more photographers than I have ever seen before.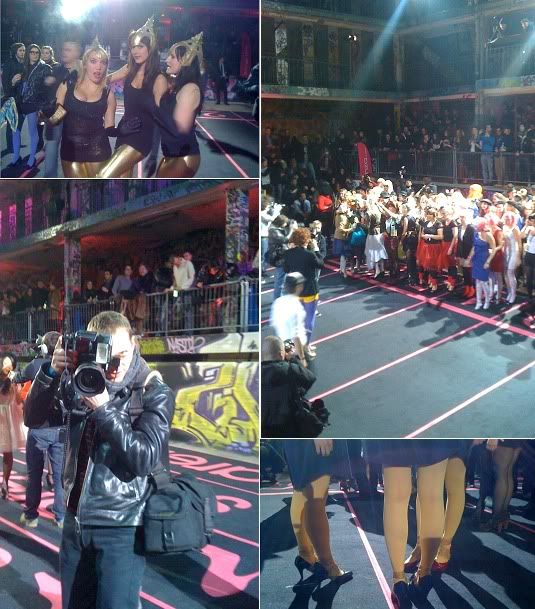 The event was held at the Piscine Molitor in Central Paris, which is this incredibly cool building covered in graffiti (as you can see in the pics) that used to be a swimming pool. I couldn't believe how many people had turned up to watch the race, and hearing everyone cheering as you ran really built up our competitive spirit, even if I was frightened my shoes would fall off or I would fall over! There were a couple of falls, and one poor girl had the heel of her shoe come off as she was running: ouch! It was a fun night though, and the perfect way to start a weekend in Paris (even if the journey did take nine hours from start to finish, because of the wretched snow and I was blighted by 'flu!) We went to the Christmas Market on the Champs Elysees, The Louvre, and the Galeries Lafayette to see the Christmas decorations: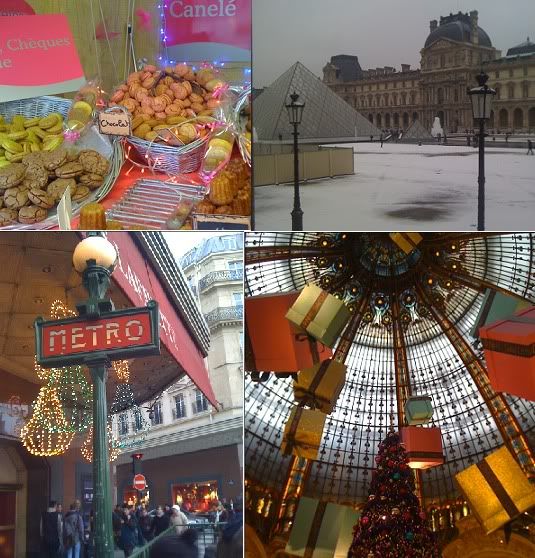 Thank you to Sarenza for an incredible weekend!
Love, Tor xxx