Hi guys,
I haven't written a daily wear post for ages, which is largely due to the fact that the cold weather means I have spent my days slobbing around in layers and very large cardigans. Not much has changed but I wanted to share my outfits with you, so here is what I wore when the snow came down yet again: and yes, it involves layers and cardigans!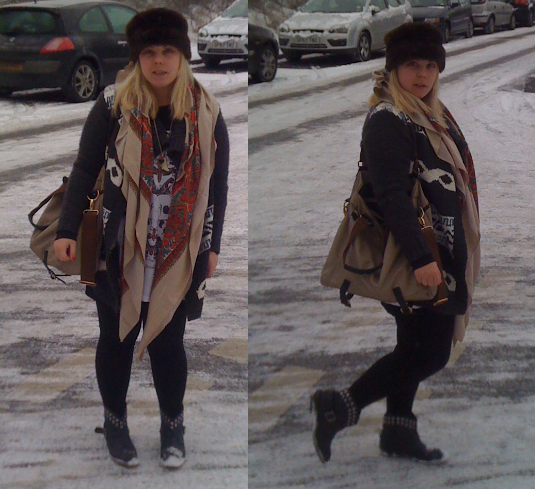 Skull vest: Topshop, Chunky knit cardigan: TKMaxx, Cowboy boots: TKMaxx, Fut hat: Urban outfitters sample sale, Scarf: H&M, Bag: Joy.
Although i'm not wearing my coat, thats because i'm about to jump in the car and pop to an indoor shopping centre (not because i'm crazy!) and underneath my layers i'm wearing tights, leggings, a long sleeved thinsulate top, and a long line vest. How have you been protecting yourself from the chill? Are you still glamming up for your Christmas parties or have you taken to wearing nothing but super-warm cardigans like me?
Love, Tor x