Hi guys,
Yesterday I went to the Debenhams press day, and it was amazing: I was overwhelmed by the sheer volume of new season clothes and accessories available to go crazy cooing over. Although i'm still in love with my winter coat and I love wrapping up warm, i'm also starting to get excited about next summer and the excuse to shop for pretty summer dresses again.
Prepare for a picture heavy post: I took alot of snaps!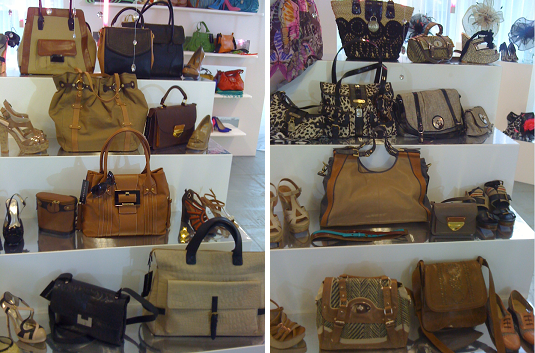 Bags, glorious bags!! The satchel shape still seemed popular, and I was delighted to see so much tan everywhere for next season; it's my absolute favourite colour for leather! The tribal/animal print trend was also everywhere for accessories: not to my taste but some beautiful looking pieces with really luxurious fabrics.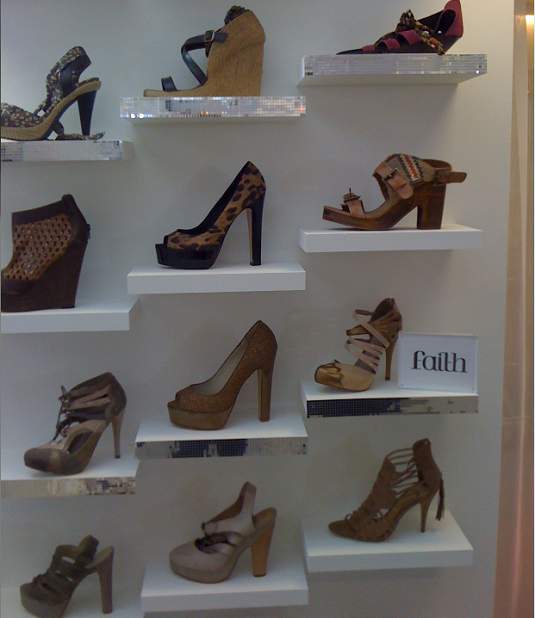 Shoes are a personal weakness: I have more than any girl could need in a lifetime. But that doesn't mean my heart doesn't race when I see a wall full of shoes: I am human. The Faith line seems to be thriving since Debenhanms bought it out and inhouse when they went bankrupt: the cork-look heels in the middle of the wall are a particular fave!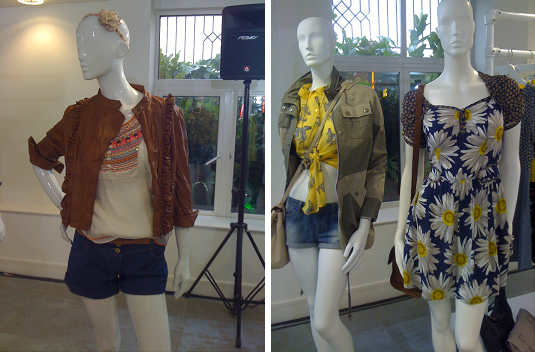 I love the Red Herring frill detail jacket on the left, and couldn't resist a shot of some Henry Holland: his collections seem to get better and better (I know i've said that before!)Back on the satchel chat, most of the H! bags were satchel shaped and I loved them: great details and colours.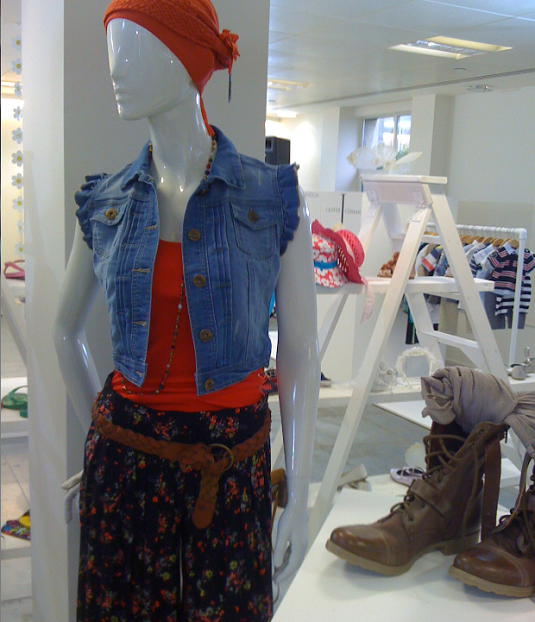 Red Herring is my favourite of all the brands stocked in debenhams (despite it being the cheapest) It's so fashion-forward and easy to wear! I love the casual styling of this outfit, but the real attention grabbers are the brown boots: I wish they were instore now, as they're just what i'm looking for in all this snow!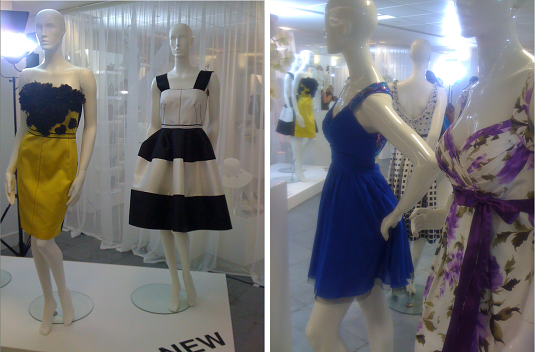 I can't resist eveningwear, even though I hardly wear it. The dresses in the first picture are from the new Edit collection (these were the only ones on show)The other dresses are perfect for weddings/the races/garden parties: the formal floral, again, isn't to my taste but I love the pattern and the thick cotton fabric.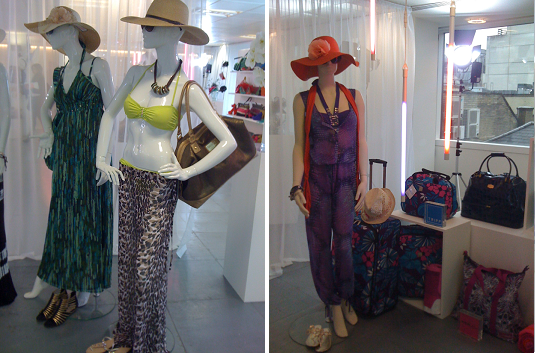 Yes i'm going to say it: The dreaded H word. I love these maxi dresses and wide legged trousers for my honeymoon: the holiday wear and bikinis for next summer were lovely, and I am obsessed with the Tripp luggage in the second picture: such lovely vibrant colours, and so much more exciting than the boring black luggage everyone else carries!
Love, Tor xxx