Hi guys,
Over the past twelve months, I have become addicted to my brogues. They were shoes that had to grow on me; at first I was worried they would make my calves look chunky. But now I couldn't live without them: they're my go-to weekend shoes, they match everything, I can walk in them for hours...
For next year, I think my evolution of the brogue trend will be these clumpy, stompy, but infinitely feminine
Dr Martens shoes
. Now I know the pleasure of a flat sturdy shoe i'm never going back: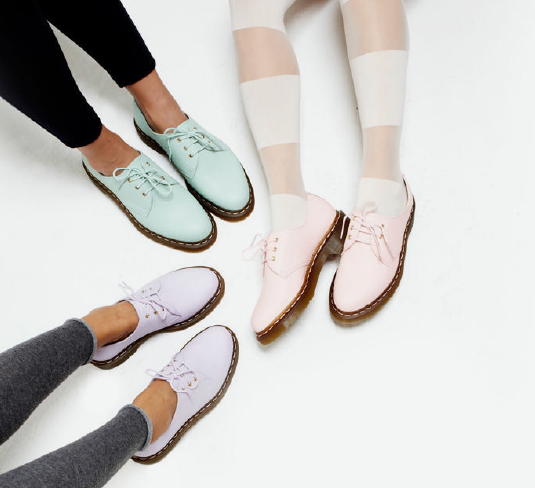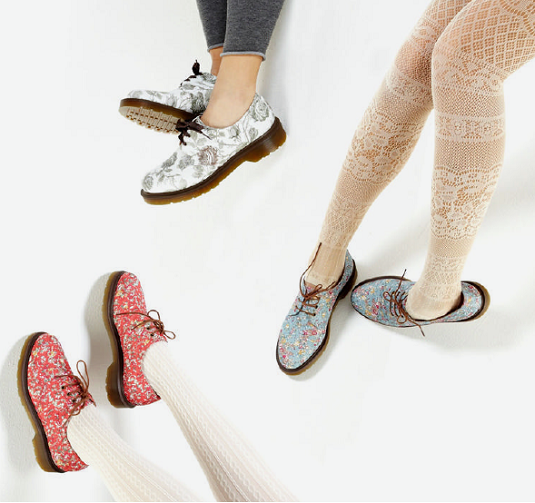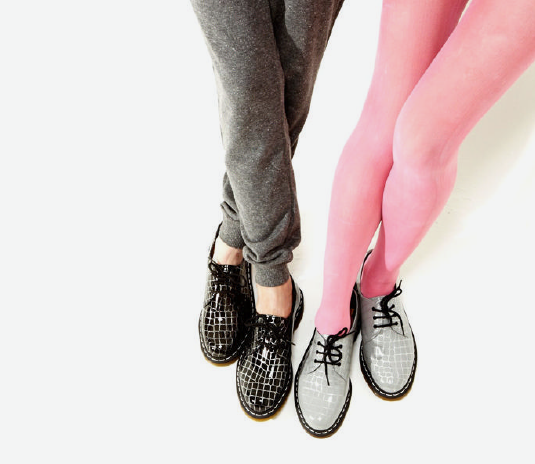 I love the black and grey patent ones for wearing to work (perfect with slim hareem pants and a shrunken blazer) and the sugared almond coloured ones and floral ones for play. The floral ones look so vintage, especially teamed with the cream lace tights, and would look amazing teamed with clashing floral dresses when spring and summer finally come around again.
It's difficult to think about next years wardrobe when Christmas is just five days away, but the blue ditzy floral shoes will definitely be on my hit list once the festive season is over and I can start obsessing solely about fashion again....bliss!!
Love, Tor x