Hi guys,
Last week I was invited to
Bravissimo
for a bra fitting. I've always hated having my bra fitted: it's usually an uncomfortable experience, especially the fitting I had at La Senza, where when they realised they didn't do a cup big enough the woman insisted on putting me up 2 band sizes to get cup to fit and told me that was my correct bra size. I wore my bras like that for months, until I had a lovely fitting at Debenhams, where they put my in a proper sized bra. But the best fitting i've ever had was last week, at Bravissimo.
I think a lot of that was down to Michelle, my fitter, who was lovely and put me completely at ease, whilst chatting about anything and everything whilst we tried on hundreds of bras. Bravissimo fitters don't use tape measures, they fit by eye, and Michelle was amazing at choosing my size and finding something I would be comfortable with. I think that I was completely at ease whilst standing topless in front of a stranger says everything.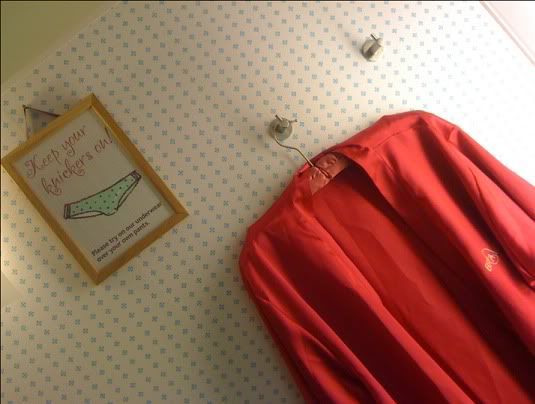 Because I have a large cup size but a comparatively narrow back width, it is usually really difficult to buy pretty underwear: my choice is usually "do I buy the black set or the white set". But not in Bravissimo. The range and amount of choice was a revelation! There were even padded bras available in my cup size! (Although I didn't get one, that's still a big wow!)
I opted for a very
pretty set in black with a 1920s-style art deco pattern on it
, in purple and mustard. More so than the pattern though, I love the fit: my boobs are lifted and separated whilst being supported better than they ever have before, and the extra lift means my clothes look and fit better too: since I got this new bra, putting on any of my old ones has felt like a disappointment. I'm going to make a big investment in the New Year and replace all my old badly fitting underwear with new Bravissimo stuff: the new bra makes it look like i've lost inches off my waist, and that's got to be worth a few quid on new underwear!! (That's how i'm justifying it to myself, anyway!)
I wished i'd taken some photos of the process, and better ones of the lovely relaxing changing rooms, but when your standing around wearing nothing but your knickers and tights, it's hard to remember to get your camera out as well! Still, if you're bigger busted and you want a bra that fits properly
and
looks amazing, it's definitely worth heading down to find out how great
Bravissimo
is for yourself.
Love, Tor xx