I think i've mentioned before that the Primark on Oxford Street opens at 8.30, and that if you get there when they open you will find you have the pleasure of having the shop to yourself: no queues, no pushing, and no mess (because the primark fairies have spend the night hanging everything back up!) It also means that you can walk straight into the changing rooms: this is a rare treat when normally you have to fill your basket and take a chance (unless you have the time and patience to queue for over an hour for the changing room!)
To take advantage of my early morning opportunity, this weeks Primark pick is a changing room edition: here are my five favourite things I tried on when I went to Primark for some very early morning shopping.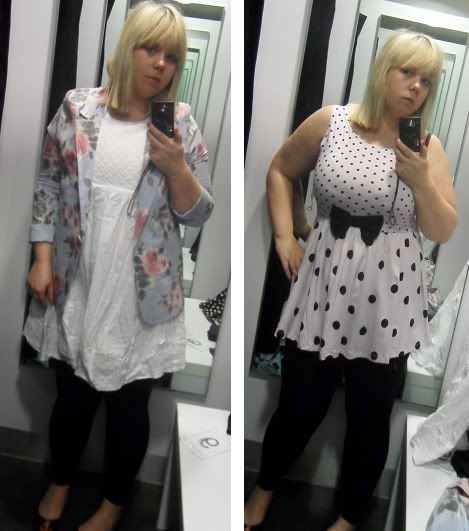 White dress, £9. Floral blazer, £13. Lilac polka tunic, £6. I fell in love with this jacket as soon as I saw it (I wasn't going to buy anything but couldn't resist and picked it up) I love the pattern, the fit, and it was an absolute bargain! Technically I know i'm not allowed to buy any more jackets, but this teeny weeny little one won't hurt....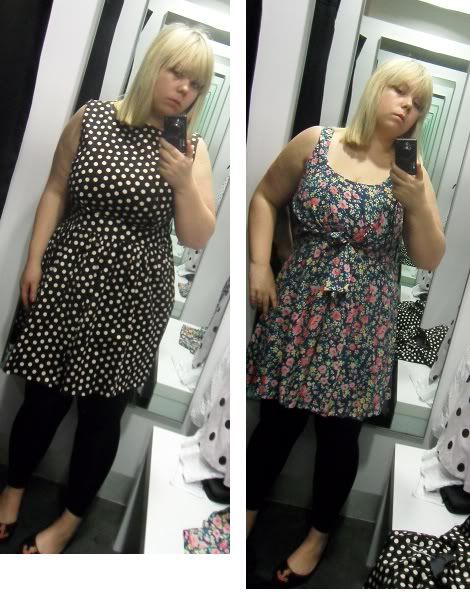 Polka dot dress, £13. Floral bow dress, £11. The polka dot dress fit like a glove and was the perfect balance of smart and casual: this would look great for work on really warm days! The floral dress looked better on than it has photographed, and had lots of really interesting strap details at the back.
As you're reading this, I am in Paris (oh the joy of post scheduling) and hopefully the weather is glorious and i'm having a lovely day. I will be doing that wearing my new jacket....
Love, Tor xx