I was really delighted last week when I got an email drawing my attention to the
handmade jewellery from Novica
. What with my obsession with the handmade jewellery section on Etsy, a website where I could buy handmade jewellery straight from the creators from all around the world was bound to attract my attention.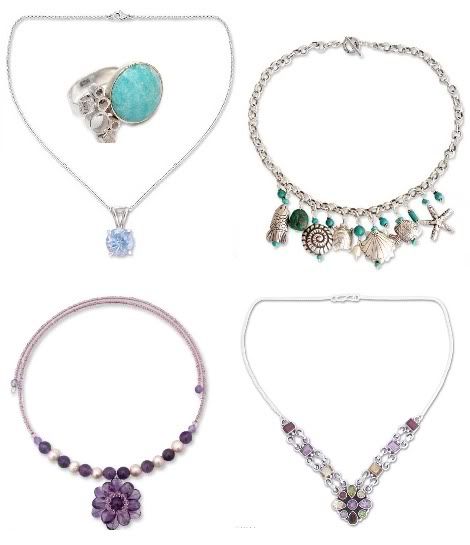 The concept of the site is actually really clever, and they cite themselves as one of the leading fair trade websites. They work with National Geographic to give talented artisans around the world a place to express their artistic talents: there are artists from Thailand, Mexico and Indian who work with silver and precious and semi precious stones.
I was especially in love with with the
necklace section
(I am known for my love of wearing at least 3 necklaces at any given time) and there is plenty to tempt you. Some of the designs are really simple, which I find myself attracted to, but there are also some really over the top ornate designs. They also sell artisan furniture and wookword, which although isn't to my taste is really beautiful, and you can really tell that it's good quality.
Novica kindly offered me a $150 dollar gift voucher so I could try the site, and I have ordered beautiful necklaces for my sisters (as bridesmaids presents) which I am really excited about arriving: this is the only downside of the site. Delivery takes 18 days plus (which is understandable given the pieces are being shipped half way around the world) but means that this isn't a great site to order things from if you're in a hurry. But if you're looking for something beautiful and original (all the pieces are bespoke and made by hand) then I would recommend checking it out!
Love, Tor