Sometimes I have to ruminate over new ranges before I can decide if I like them or not: this was not the case with the Debenhams A/W10 collection, which I am completely in love with!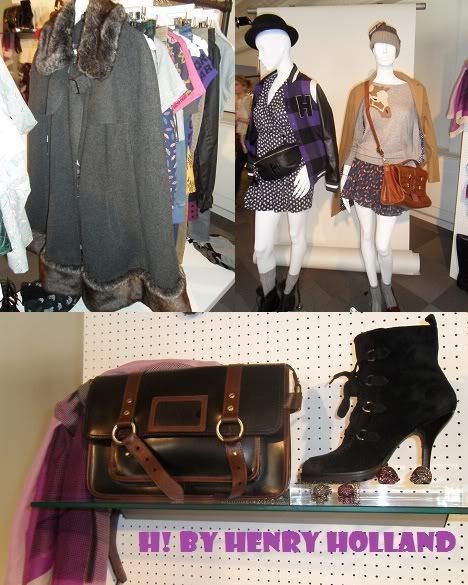 Most suprising for me was the Henry Holland range. I liked the initial collection, but impartially: I could see that it was perfect for young trendy gals about town, but couldn't envisage wearing it myself. This time though, I want every single piece! The looks remind me very much of Luella, there are some beautiful satchels (perfect for that "back to school" feeling we all get in September) and there is a gorgeous cape that I am determined to make mine as soon as it hits the shops! The youth element remains, with knitted ear muffs that look like headphones, but it's somehow cooler this time round.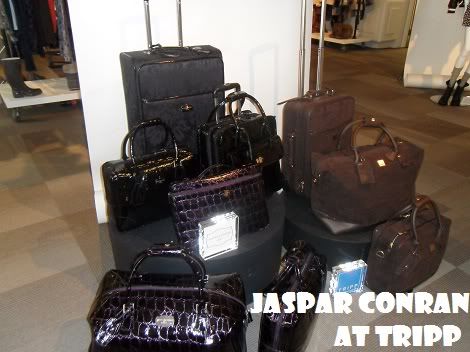 I'm obsessed with luggage. Someone that only goes on holiday a couple of times a year shouldn't own more than five suitcases. But I do. And I loved this new collaboration of Jasper Conran at Tripp luggage. (Just realised I spelt that wrong in the graphic above! oops!) The purple snakeskin would be the obvious choice, but I really loved the distressed brown leather: it had a well-loved unisex feel which I really related to, and also means you can have the other half carry your bags without too much whinging (my favourite suitcase has big babushka dolls on it, and if it gets too heavy i'm on my own!)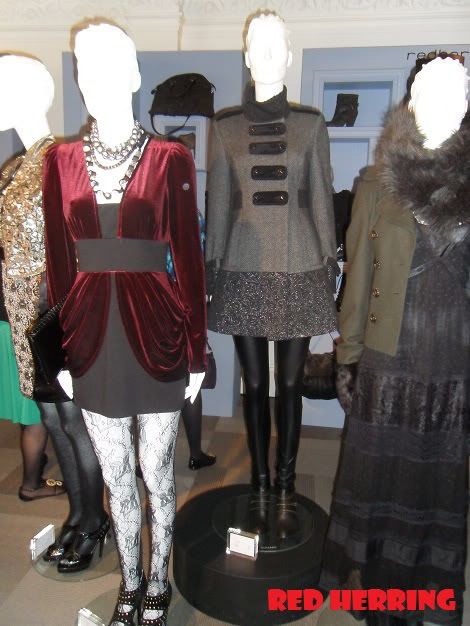 The Red Herring collection was gorgeous and dark and gothic: there was lots of velvet and sumptuous fabrics, and the burgandy velvet dress in the foreground is a particular favourite: I expect we will see this all over the Christmas party "must-have" pages! I've said it before, but i'm really glad hem lines are dropping; I ordered my first maxi dress this week, and I have everything crossed the length works on me, because I think they look phenomenal.
As always (because it's Debenhams) the prices were really affordable. I've already ear marked that Henry Holland cape as next years replacement for my winter coat. And there were loads of accessories options I wished were in store now! Overall, one of my favourite press days so far. What do you guys think?
Love, Tor