Hey guys,
Yesterday I went out with Hannah (
London Rose
) and Amy (
Lipgloss86
), and some of the lovely Aussie girls to find and pap girls that were having yummy hair days, and spread the
Aussie Angels
love!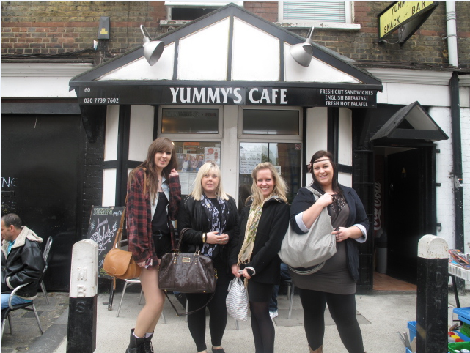 Spreading yummy hair days magic outside yummys cafe - It was funny at the time!


I seemed to make a beeline for all of the ladies with coloured hair, and by the end of the day everyone could guess which girls I was going to want to photograph: some of these beautiful redheads almost made me reconsider being blonde, although I also discovered some new shades of blonde i'm desperate to try, so there'll be no drastic changes just yet!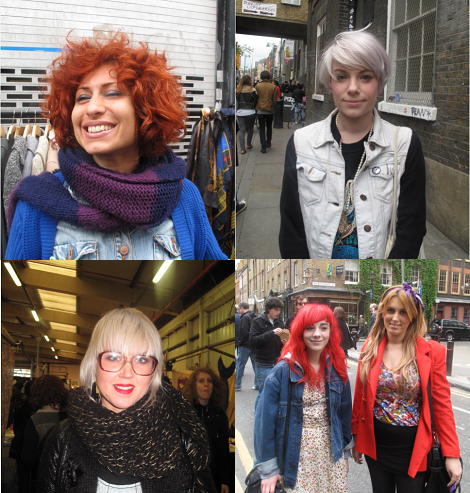 The girl in the top left corner has the best hair I have ever seen, and the girl in the top right has what will be my next shade of blonde: it's gorgeous!! I couldn't believe there were so many girls looking so fabulous on a Sunday morning: i'm lucky if I can get out of bed and put a brush through my hair! Having said that, it's only when you're really looking at people's heads that you notice how much bad hair there is about: not that you can really judge on a Sunday (that would just be cruel!)
Are you having a gorgeous hair day? I'm not, as i'm trying to grow out my fringe and i'm absolutely hating the way it looks: I say at least 3 times a day that i'm having it cut, but I still persevere! If you have hair you want to share then
send me your picture
s: it would be soo fun to do a readers edition of the yummy hair days hunt; plus it means I could covet new hair styles from the comfort of my own computer!
Love, Tor xx