This week I was given the opportunity to try something from Simply Be and I opted to choose from their new (gorgeous looking)
hot tropics range
. Which, given the hot hot weather all of a sudden, has turned out to be a pretty good idea!
I always knew of Simply Be as that plus sized catelogue off the telly, so I was suprised to learn three new things about them this week: 1) They have a website, which actually has some pretty lust-worthy stuff on it. 2) With their new collections, such as hot tropics, they are starting their sizing at a size 12, so they are targeting normal real women, not just plus sized ones. 3) Simply Be and Simply Yours (of super-bras fame) are sister companies. When you look at the names though, I could've worked that one out for myself!!
I opted for the butterfly tunic and a jungle maxi dress, as well as a more versitile boyfriend blazer with studded lapels. Here's how they look: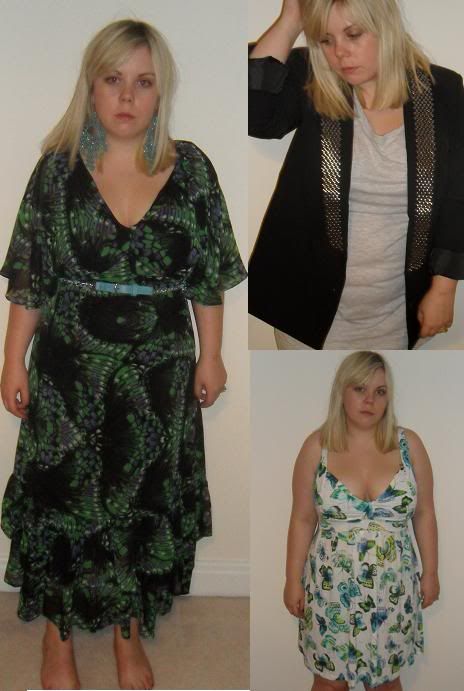 I'm in love with every single piece. The clothes are cut for curves, so there's lots of room for my boobs and each piece clings in all the right places. The floaty maxi dress is my favourite of the three, and is going to be perfect for hot summer nights out, and the butterfly dress teamed with sandals will take me for a day on the beach. The blazer will come into its own in Autumn, where I can team it with dresses and boots or use it to jazz up jeans.
I can heartily recommend checking out Simply Be if you're looking for clothes to flatter curves, regardless of whether your plus sized or not. I hadn't ever considered the brand before, but now i'll definitely be checking out what they get in stock!
Love, Tor xx