Hi guys,
It's been a while since I wrote a post about the Topshop Outlet, and yet I still visit really regularly. I shop there a lot less now (I'm still on my mission to curb my spending and avoid impulse buys) but if you're looking to bag a bargain, it's definitely at the top of the list of shops I would recommend. It's perfect for a quick-fix, guilt-free shopping fix. And the staff are friendly and helpful too, which is rare in a discount store.
Here are my picks of some of the best things in store this week: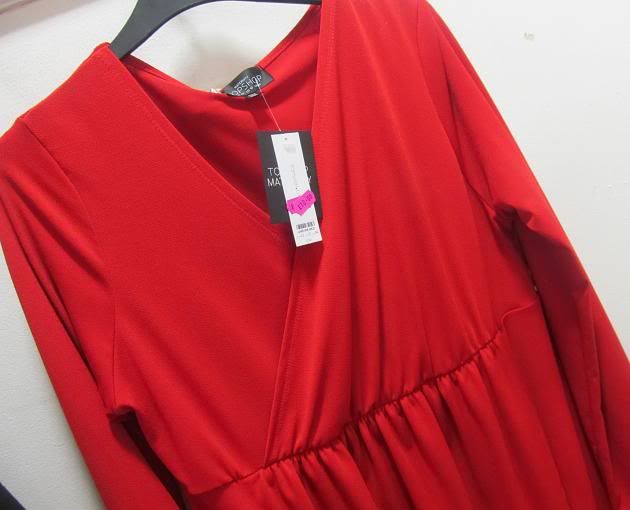 Did you know the Topshop Outlet also stocks occasional pieces of Topshop maternity wear? Perfect if you're on a budget, and frankly, why spend a fortune on something you're only going to wear for a couple of months anyway?! This red long sleeved jersey dress is just £10.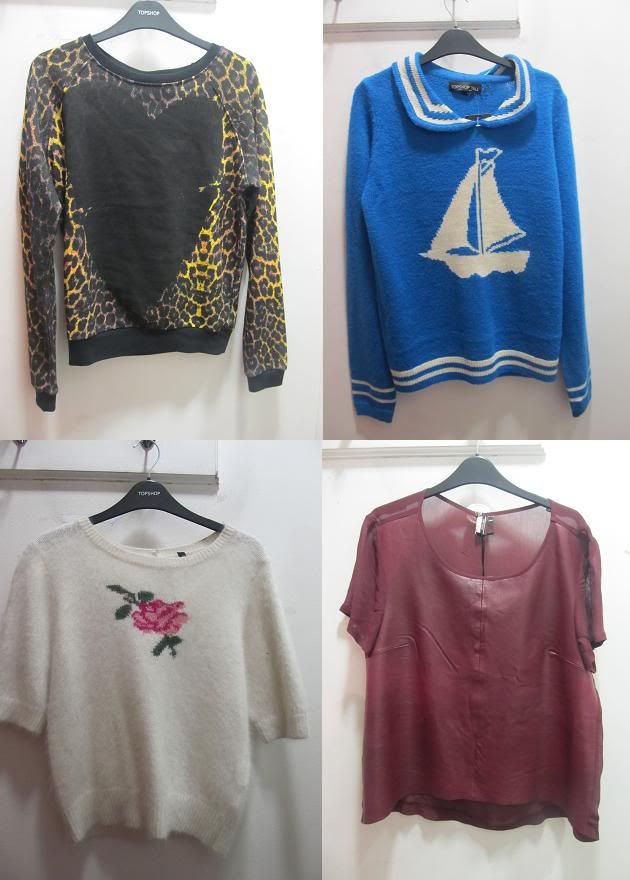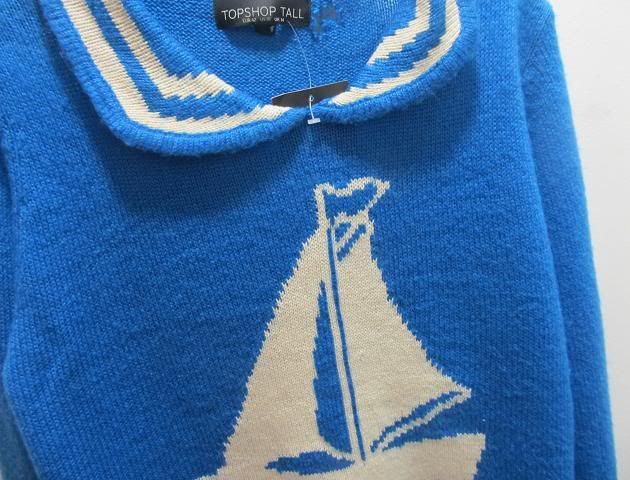 Leopard print sweatshirt, £15. Boat knit jumper, £20. Floral detail jumper, £30. Leather tee, £3o. And remember everything in store is Buy One Get One Free. The Topshop outlet always seems to be a season behind, which means that now (whilst normal Topshop stores are filling with their spring collections) the outlet has the best of their winter wears. Perfect if you're looking for something you can buy now and wear now!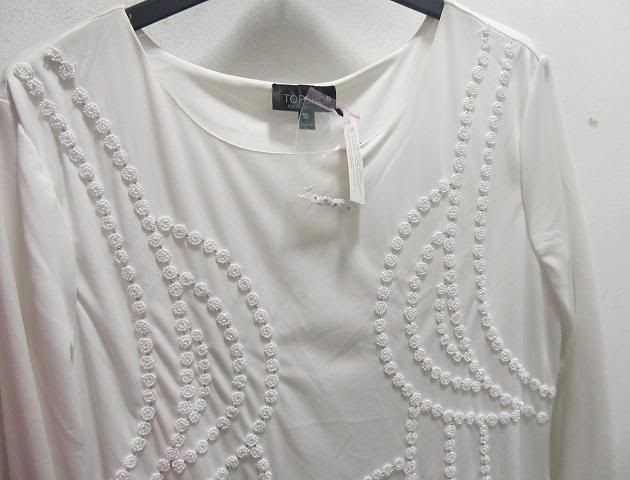 The one thing you always seem to get a lot of in the Topshop Outlet is evening wear/going out frocks. I never think of these as being particularly fast paced on the trends front, so it's a great place to pick up a cheap party dress. I love this beaded bodycon dress, £40.
The Topshop outlet is in the Broadwalk Centre in Edgware, London (On the Northern Line). As I have written before, this is a great place to shop if you live nearby, but because you can't always guarantee the quality/amount of clothes in store, it's probably not worth travelling a long way to visit.
Love Tor xx