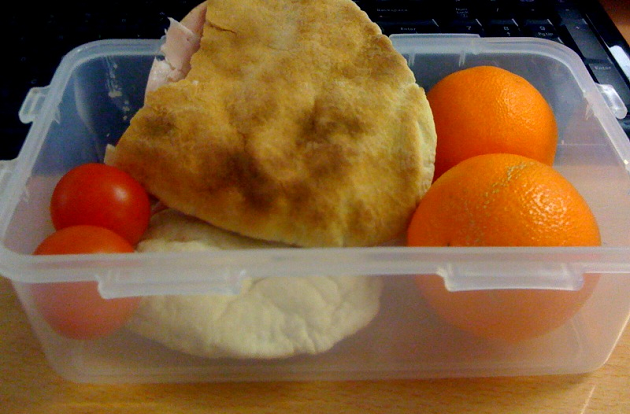 Hi guys,
As I mentioned
back in January
, all of my New Year's Resolutions revolved around saving money. I've been shopping (who can resist the January sales?) but not half as much as usual. And as the accompanying image to this post illustrates, I've taken my packed lunch to work every day (bar two slip ups, when the extra ten minutes in bed was just too tempting!) These little changes mean I've been able to add an extra £200 to my savings account.
This month though, I'm taking things up a notch: No unnecessary spending. On anything. I read about Frugal February on
Big Girls Browse
, and thought it was such a good idea that I joined up immediately. Frugal February participants stick to one simple rule, which is…
I vow, for one month from 1st Feb, to avoid shopping for anything other than essentials.
And no, new shoes, red lipstick, and that little dress you spotted at 75% off don't count as essentials. I've stocked up on my basic toiletries and filled our fridge and freezer. Instead of socialising at expensive bars and restaurants, Mike and I have invited our friends to our house this month for movie nights, Sunday lunches, and we've even organised a boozy games night.
I know it will be hard to avoid post-work cocktails, too-lazy-to-cook take aways, and especially the new season collections that are hitting the stores. But I know when we finally own our own home it will be worth it. And I'm excited to see how much money I can save!
Want to join in too? You can sign up over at
Big Girls Browse
, or just let me know how you're getting on in the comments: we can motivate each other!
Love Tor xx