Hi guys,
Whenever you tell someone you're going to a winter event, they immediately wince and then ask you what you're going to wear. That's because winter occasion dressing is one of the most fraught outfit experiences for anyone. When I wrote my post on
what to wear for a winter graduation
, I didn't expect even half the response I got from you guys! It seems everyone knows that in the summer most occasions can be sorted with a floral frock and sandals, but in the colder months things get much more hazy.
This isn't a post full of lots of ideas for dressing for winter events, but a snap shot of what I wore to a winter Christening this weekend. My nephew Bertie was Christened, and Mike and I were one set of the Godparents. So naturally, I decided that an occasion such as this required a hat!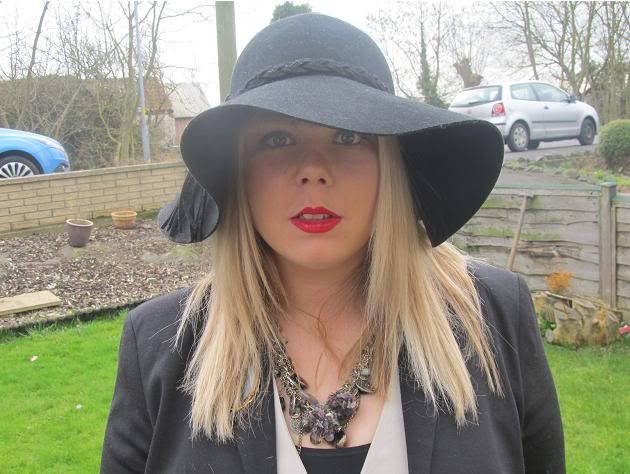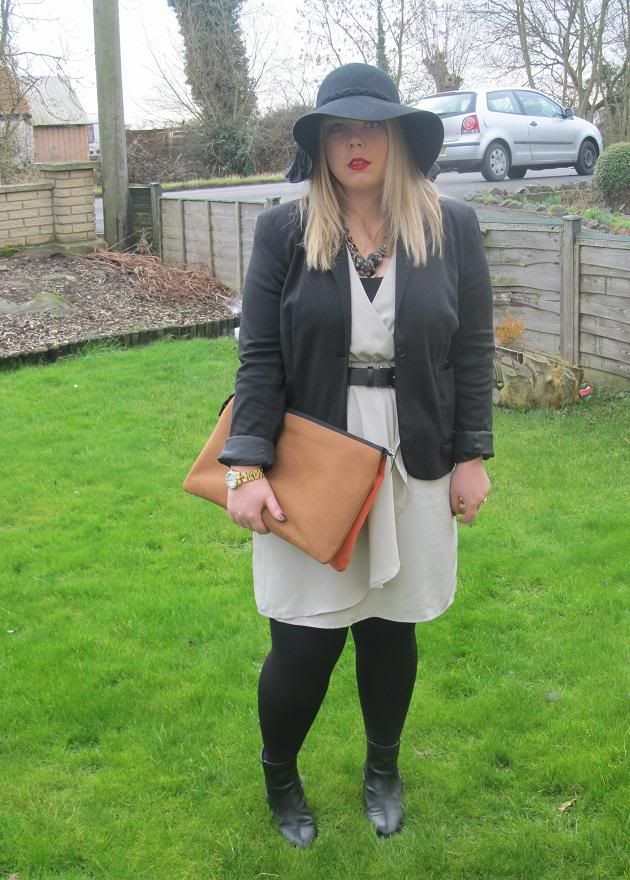 The felt hat is from Clothing at Tesco. I wore it with a Topshop blazer, and H&M dress. The ankle boots are from Marks and Spencer (wore for comfort, as we were walking to and from the church) The necklace is from All Saints, and the belt is actually one of Mikes, stolen at the last minute because I forgot the pack mine.
The whole outfit was a little dull (black and grey are my two favourite colours, but probably aren't lively enough for a Christening). So I added a pop of red lipstick, and a tan, black and orange oversized clutch bag from Zara. I felt really good, but more importantly I felt comfortable for a whole day of cuddles with my little nephew, and chasing around my toddling niece!
Do you have any hints and tips for winter event dressing? And what would you have worn to a winter Christening? Share your ideas and outfit inspiration!
Love Tor xx