Hi guys,
For fashion buyers, the London Fashion Week exhibition is
the
place to go to choose the pieces that will fill your stores, and pick the trends that you think will sell. Fashion press use it as a chance to view collections up close, checking out the details and choosing which pieces they will shoot and feature.
For me, the exhibition is a place to go virtual shopping, and I always find myself subconsciously drawn to pieces that I would wear myself. When I got home from visiting the exhibition yesterday, I realised that I had only photographed the pieces I wanted to buy! So here is my virtual shopping list from the LFW exhibition: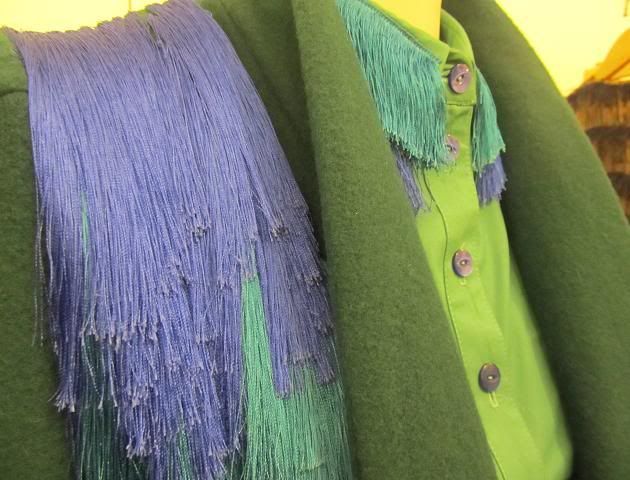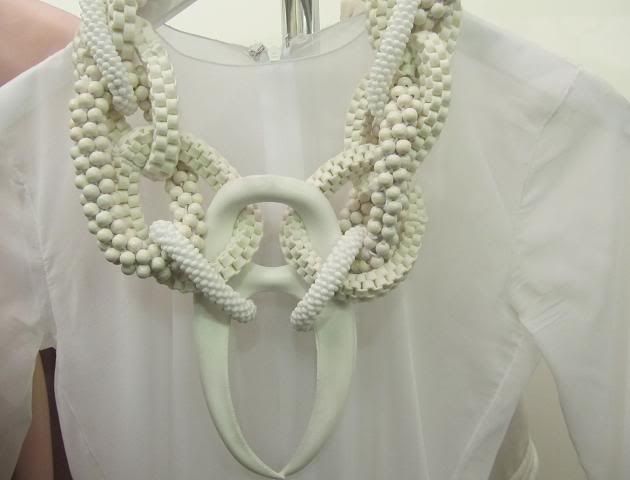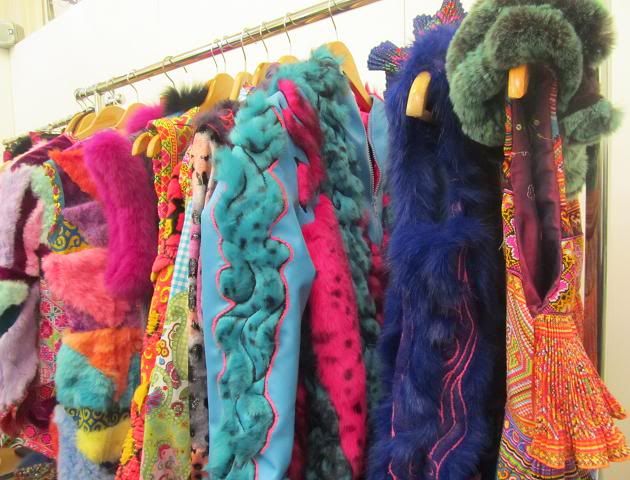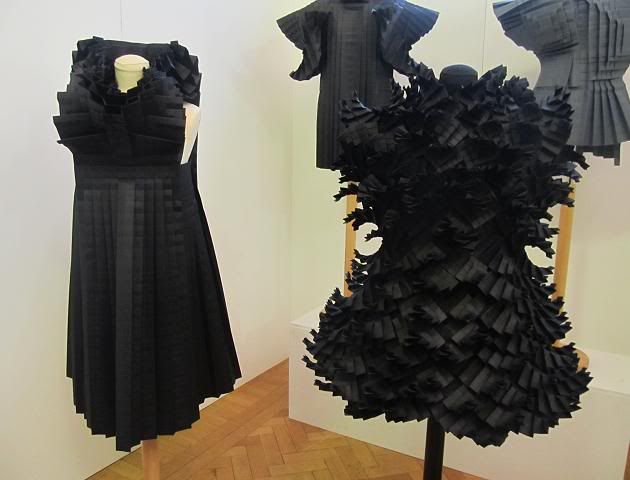 Check out that riot of colour! The sage coat with the fringing is by Prose, the rail of brightly coloured fun is by Nova Chiu as are the jewelled shoes, and I wish I knew who designed the white necklace, because it was by far my favourite piece of the day! I also loved the paper dresses are by Morana Kranjec: not necessarily wearable, of course, but beautifully innovative.
Have you been watching any of the live steamed LFW shows this weekend? And what have been your highlights? I caught the Mulberry show yesterday morning, and thought it was amazing!
Love Tor xx