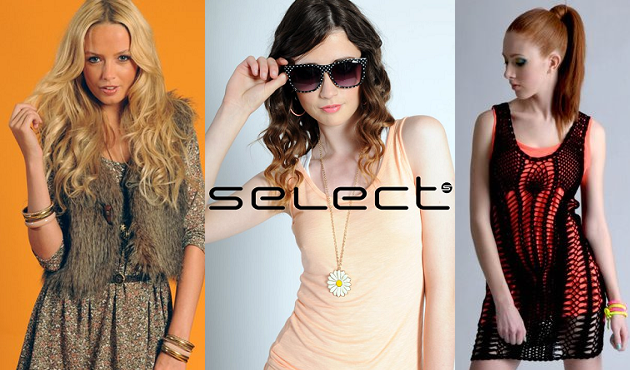 Hi guys,
When I was growing up in my tiny hometown of Skegness, there were only three 'young' clothes stores, meaning fashion options were pretty limited. I think that's where my love of charity shop and vintage fashion came from: anything was better than wearing the same polyester rubbish as everyone else! These three stores were New Look, Dorothy Perkins, and
Select
. It's a long time since I've been inside a Select store (probably not since I moved away from home 10 years ago) but if there website is anything to go by, things have definitely changed. Which makes it the perfect contender to be the next visit on our
Overlooked Store Tour
.
Select is another store that is aimed firmly at the 'fast fashion' market. It offers fun, trend lead clothes for the under 30 at seriously affordable prices. I actually think it might be cheaper than Primark (which, lets face it, is the benchmark for the high street's cheapest offerings). There's much to like, and the trend they seem to have really got spot-on for this spring/summer is the soft sorbet and pastel shades. The tones are just right!
Here are my picks from their new season offerings: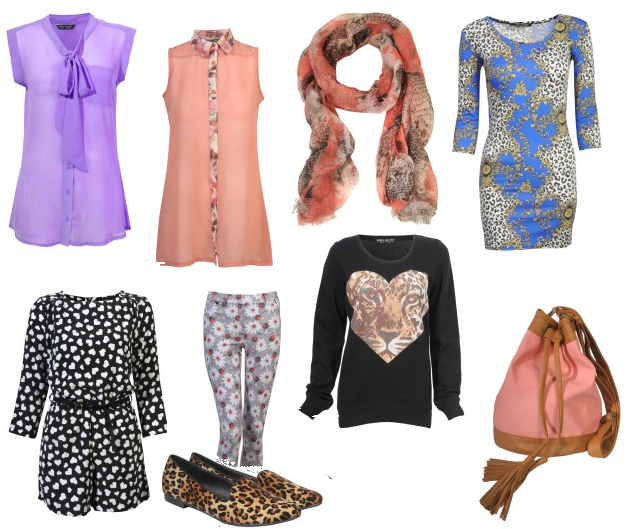 Purple short sleeved blouse, £12
Floral trim shirt, £12
Snake print scarf, £5
Chain mail bodycon dress, £16
Leopard print loafers, £12
Heart print playsuit, £18
Daisy print jeggings, £14
Leopard print jumper, £12
Coral duffle bag, £8

I'm heading home to visit my parents for my nephew's Christening this weekend. And last time I was there I noticed that little sis was wearing a gorgeous thick jersey skater dress from Select. I might have to pop down and check it out....
Love Tor x