Hi guys,
You may remember about six months ago I did
a review of a gorgeous Marc b bag
? I gave it a very positive review and I stand by it: that bag is still going strong! Anyway, the new Marc b collection shots have just come in, and I am already drowning in lust-caused saliva, because they are really gorgeous: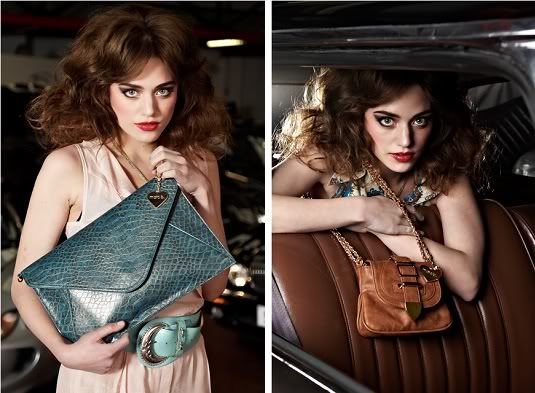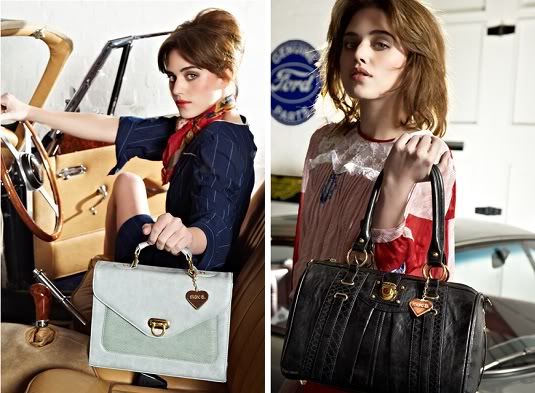 Above: The Emmy in teal crocodile, The Kiki in grey, The Bianca in duck egg blue, and The Olivia in black.


When I chose my Marc b bag, I opted for the classic gold-chained Knightsbridge in classic black: a very 80s Chanel imitation style bag. But now I am lusting after than boxy Bianca in the duck egg blue:
more adventurous and on-trend than classic, but
oh so delicious! I know I keep mentioning the Seventies trend, but it's hard not to, because it's everywhere I turn. And this bag would be perfect for anyone looking for the seventies trend. Or in my case, anyone with an obsession with boxy, vintage-looking bags!
The Marc b collection for this season is really strong. The range includes everything from re-worked classics with antique lace detailing, modern toughened-up styles, revamped satchels and luxurious clutches in classic functional shapes. The colour palette covers just about every colour you could fancy (there's no real overriding theme to the colour scheme) want pastels, black, teal, grape? You can have all of the above and more!
I love accessories in general, and handbags in particular, so the opportunity to find good quality bags at affordable prices, meaning I can have one to match almost every outfit, is like catnip to me!
Are you slightly lustful of the Marc b bags too? Then you're in luck! Watch this space, because next week I will be running an exciting competition to win one of these Marc b bags!

Love, Tor xx