Hi guys,
A couple of weeks ago
I went to the launch
of Bravissimo's new clothing line,
Pepperberry
, and I promised you guys I would go back once the stores were open, to try on some of the range and write a proper review. Well, a promise is a promise, so here it is!
I picked up four dresses and headed to the changing rooms (which like Bravissimo changing rooms were refreshingly massive, and had plenty of mirrors) I couldn't decide whether I would need a 14 RC (Really curvy) or a 14 SC (Super curvy) so I took a mixture of both.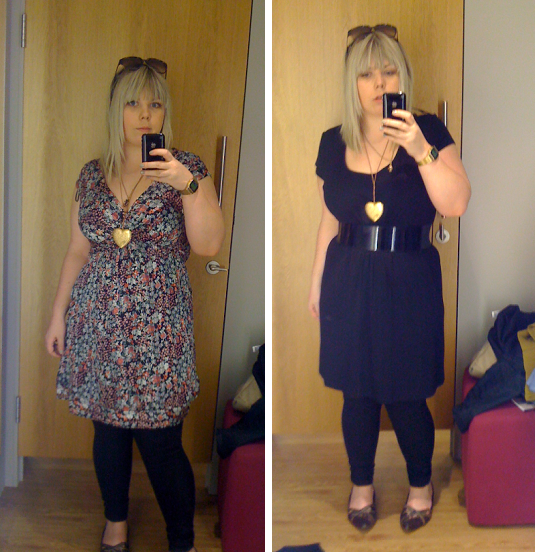 The Pepperberry range immediately solved my often-whinged-about sizing problem: It was so amazing to feel the dresses nip in nicely at my waist without squashing my boobs: normally I have to size up for boob comfort, but the payoff is a wide and gaping waistband, and clothes that don't really fit properly. With the Pepperberry dress my waist was cinched in, my boobs had room to breath, and the dresses skimmed my hips, creating really flattering hourglass shapes: If you want dresses that will give you a 50s movie star figure, then this is the shop to go to!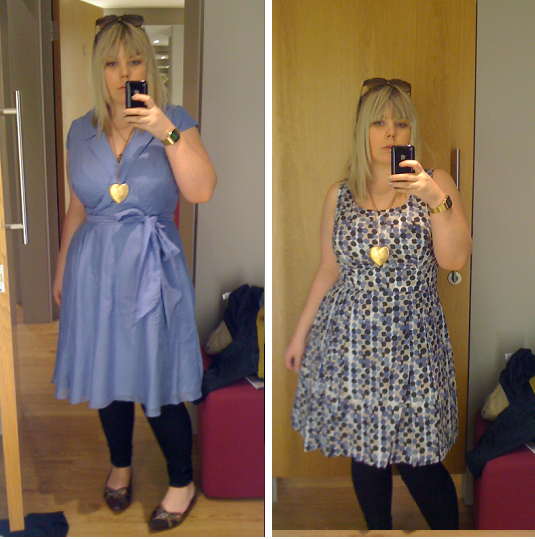 Another problem the Pepperberry range solved was the under-the-boob issue. In dresses that have panels which are supposed to fall just under the boobs, I usually find the line sitting half way across the fullest part of my boobs looking unslightly: if your slightly fuller busted then anything on an empire line from the high street is a massive no go. The spotty dress in particular surprised me: the panels fit perfectly and the waist started at exactly the point it should, creating that much-longed-for hourglass shape.
Pepperberry very kindly gave us a voucher for one item of clothing when I went to the launch event. I immediately chose the blue full skirted dress: I loved it on the night, and I loved it even more once i'd tried it on. I'm going to wear it in a seventies fashion with retro wedges, replacing the sash with a tan leather belt, and slinging a vintage satchel over my shoulder.
I could've quite easily opted for any of the four dresses I tried on though: they all fit incredibly (In the RC not the SC variant, if you're interested) and i've got a feeling I will be visiting this store again soon!
Love, Tor xx