Hi guys,
Well, winter has officially gone! Yesterday was the first day of Spring, and I am honouring it by wearing floral trousers and pumps: yes, my boots have gone back into my wardrobe, and hopefully that's where they'll stay! I know March is too early for flip flops, but I really can't wait until I can wear sandals again: I love feeling the breeze around my feet and the absolute comfort you get with sandals that I don't get with any other shoes.
I'm not the only one feeling summery. On my wanderings around town yesterday I didn't see a single shop that was still promoting its late winter finery: Spring was everywhere, and in full bloom:
Mulberry: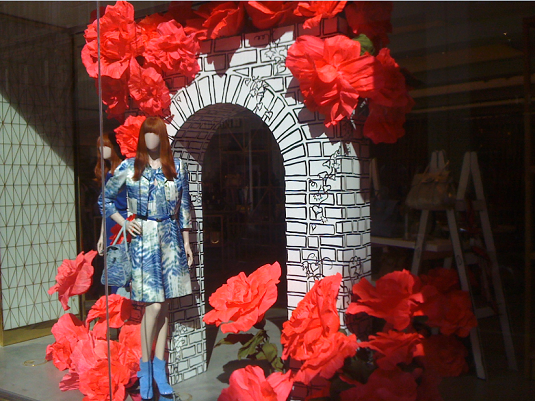 Reiss: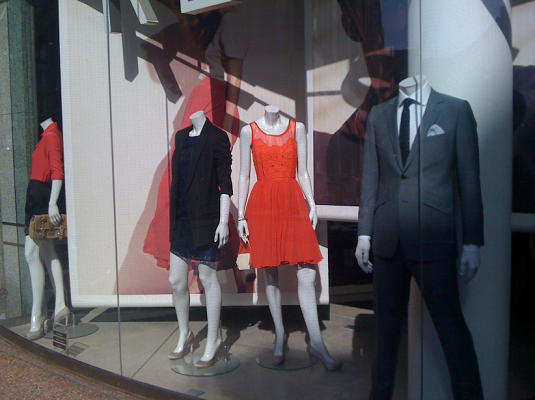 Zara: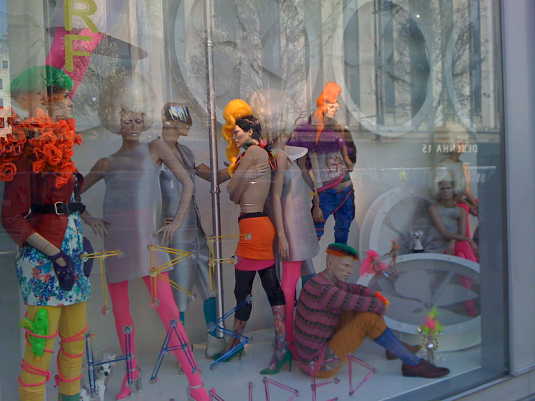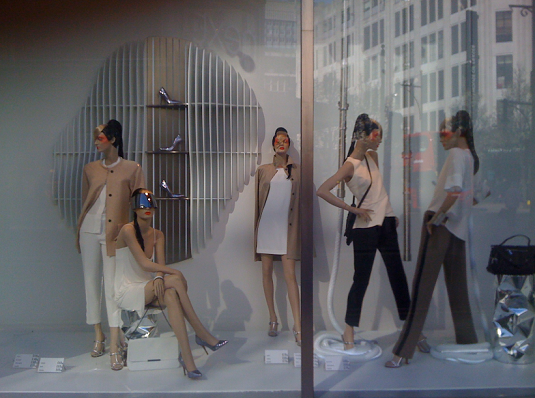 Stella McCartney: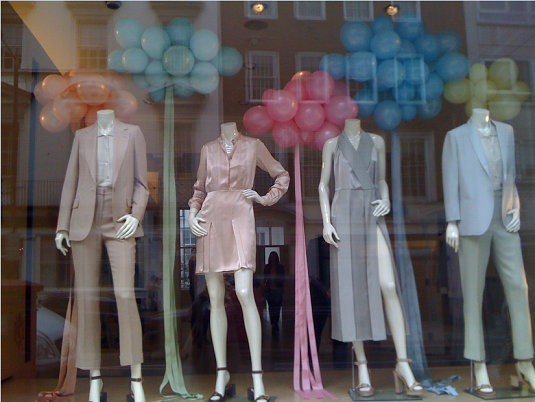 I love the Mulberry and Stella McCartney windows best, although this isn't the finest Stella window I have seen. I walk past both of them on a daily basis, and always slow down a fraction to admire the window displays (and the delicious clothes of course!) Working smack bang in the middle of hundreds of beautiful shop makes me want to spree, but I am very very restrained.
I'm going to try and make do with my summer clothes this year. I've bought some new holiday clothes during the sales in the winter, and I will be combining those with whatever else I have in my wardrobe that looks summery. I will be being innovative, and already have a couple of dresses I am going to alter to make more on trend: shopping spending is officially halted. But I still love looking in shop windows and indulging in a little virtual shopping to get an idea of the styles i'd like to recreate. And to create virtual shopping lists, of course!
Love, Tor xx