Hi guys,
Yesterday evening I went for a sneak preview of
Pepperberry
: the new fashion line offering from the wonderful folks at Bravissimo. Bravissimo have always done clothes (I had one of their plain white button-up shirts for my first work experience job!) but they've never been very exciting: simple pieces to solve the problem of gaping buttons more than anything else! Enter Pepperberry: this new range will solve all the problems the Bravissimo line did, but in a more exciting and fashion forward way: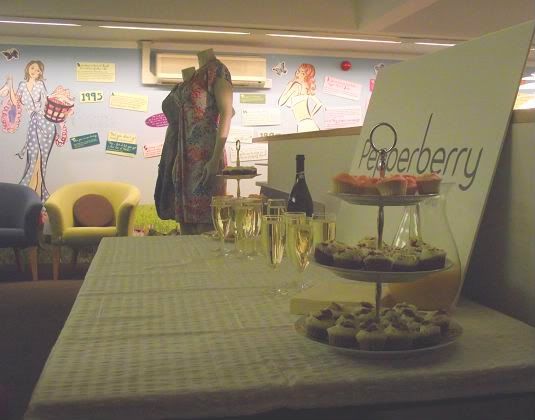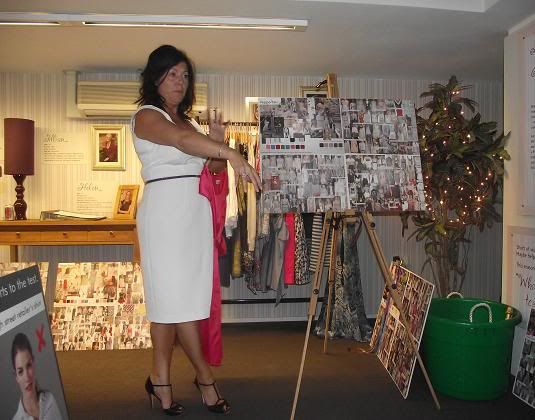 Pepperberry product director, Beverley Latchford-Brown talked us through each piece in the collection, detailing where the inspiration came from, and how each piece had been slightly adapted to accomodate a larger bust. The range comes in normal sizes (8-18) but each piece is available in curvy, very curvy, and super curvy: curvy is similar to a normal highstreet bust size, whilst the very and super curvy are for the bigger boobed gals, and sized accordingly.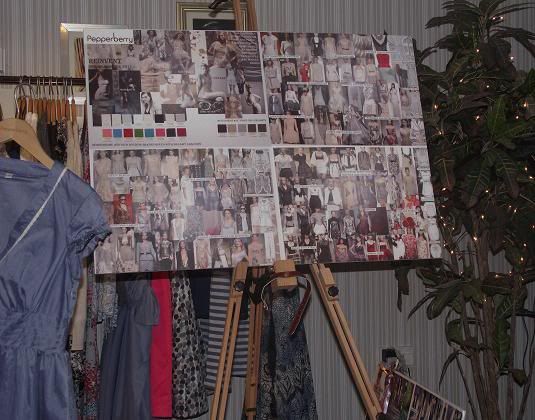 We were shown all of the inspiration boards for both the Spring/Summer and the High Summer collections. I love to see the inspiration boards along side the final pieces: its a great insight into how products evolve, and why they end up looking the way they do!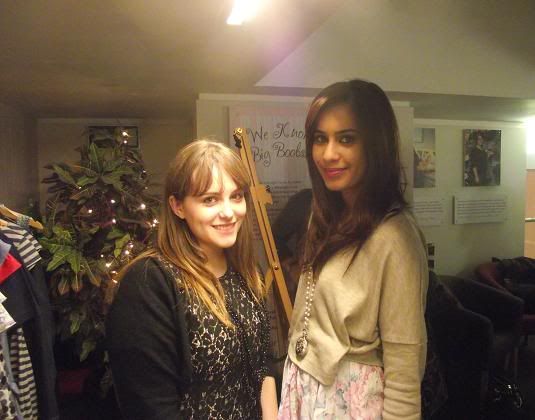 Jenny of
The Style PA
and Reena of
Fashion Daydreams
were also at the event, giving me the perfect excuse for gossiping and eating mini cupcakes!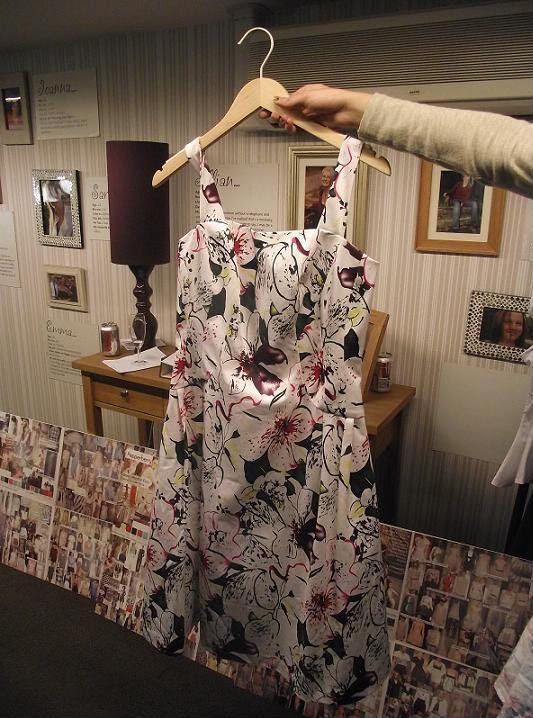 This is my favourite dress from the collection: a subtle and more wearable take on this season's neon trend. It lands in high summer, and would be perfect for a summer wedding/fancy garden party (I've never been to a garden party, but I imagine this is what I would wear!) The straps are ajustable to make sure it fits you properly and the staps on their dresses are all wide enough that you can wear a proper bra underneath (fuller busted bras generally have thicker straps) This would be a life saver for me, as in the summer, visable bra straps are the bane of my life!
The collection launches on 21st March, and as soon as it does, i'll be there trying on the full range, and bringing you guys all the pictures. I'm ridiculously excited about the possibility of owning shirt and wrap dresses that don't pull or gape at the bust!
Love, Tor xx