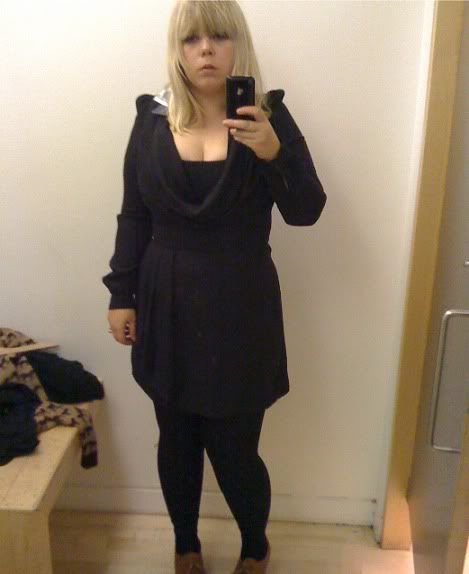 I love the new French Connection campaign (Though admittedly not as much as Fi from
Save our Shoes
) The man is strangely, and remarkably, attractive! Today however, not only do I love the campaign, I now love this dress!
I can't remember the last time I tried on a dress and felt so immediately gorgeous: it nips in my waist and skims my hips, covers my arms but shows off my cleavage! It's very slightly tight on my boobs (sadly most dresses are!) and it's also £125, which is more than I would usually spend on a party dress.
But I think it's so versatile that I will wear it again and again: i'm trying to justify it to myself on a cost-per-wear basis, and with the party season approaching I could accessories it very differently and wear it over and over. I think by the end of the weekend, this dress will be mine!
Love, Tor xx