I know everyone is raving over the
ASOS sale
, and there are some great bargains to be had, but as the seasons have changed, all I care about right now is wrapping up warm in glorious winter layers. And when scanning through ASOS today pretending to look for sensible flat winter boots, I couldn't resist looking at some of their snuggly winter clothes. And I was amazed by how great some of their accessories looked: I want to buy them all!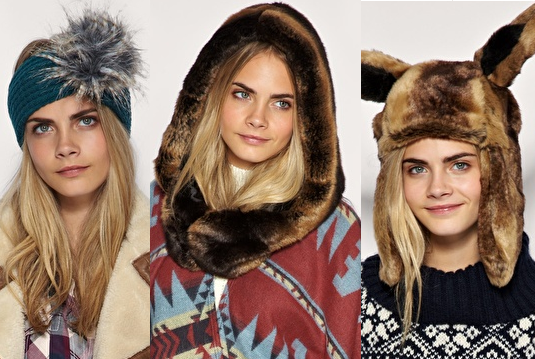 (Knit headband £16, Fur snood £35, Rabbit ear hat £26)
Who could resist a fur trapper hat, complete with bunny ears!? I love faux fur accessories, which means i'm very lucky as they're everywhere this season! The contrast between the fur and the knit in the headband is great for the heritage trend, and is incredibly versitile: perfect for dressing up or down.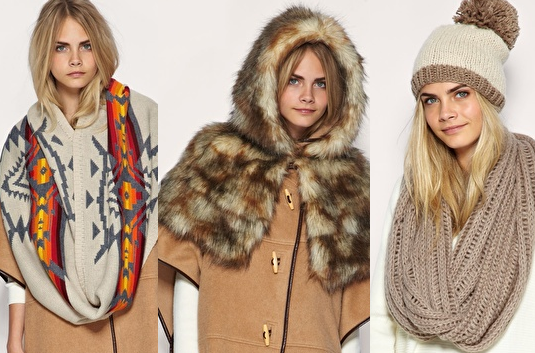 (Bright patterned snood £20, Fur cape £50, Knit snood £16)
The bold aztec pattern on the snood looks lovely, and would be a great focal point for a plain outfit or jacket. I love snoods both because of their modern style and their practicality; they're great for keeping out a draft and can be used to cover your head and your neck if you have a lack-of-hat emergency!
Sadly I don't need anymore winter accessories: in fact, i'm prepared to admit that my hats and scarves box is so overloaded I probably need to cull some so that it'll fit in my wardrobe. But it's such an easy way to update your winter look without having to buy an expensive new coat! My Isabella Oliver winter coat from last year is still in really good condition, so i'll be adding a snood and furry hat to it, and noone (except all of you, of course!) will ever know....
Love, Tor xx