Hi guys,
I love my new role as a
Sarenza
brand ambassador! Who wouldn't love a job where they got to pick out new shoes every month!? And the more I experiment with the Sarenza website, the more I like it: you can sort the shoes by type, price, material, heel height, and even season. That makes it really easy to quickly and efficiently find exactly what you're looking for, instead of spending hours scrolling through pictures of shoes that aren't quite right. Have a max dress that needs a 5.5 inch heel in leather for less than £50? No worries! The Sarenza search function can find exactly what your looking for.
Anyway, enough of my geeking out about website functionality and back to shoes! This month instead of choosing one pair of shoes I decided to choose two, so that I could experiment with two of the hottest trends of the summer (I couldn't choose between them):
Colour block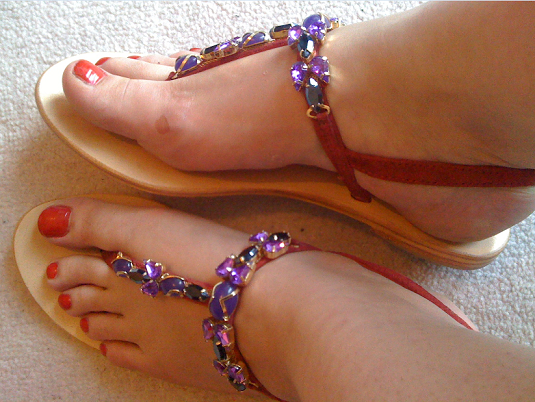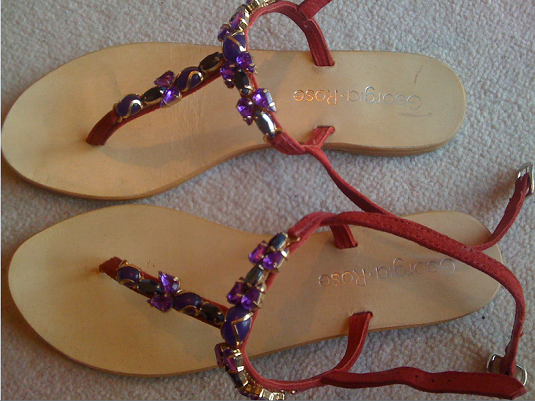 I know, I know, everyone is talking about colour blocking! But this is colour blocking at a micro level: i've colour blocked my feet! I love these pink and purple Georgia Rose sandals, and to take the trend even further, I adding clashing red coloured toe nails too: my feet are crazy! I want to team this with a vibrant Tshirt dress for a look that is perfectly on trend, but also casual and cool.
Seventies nude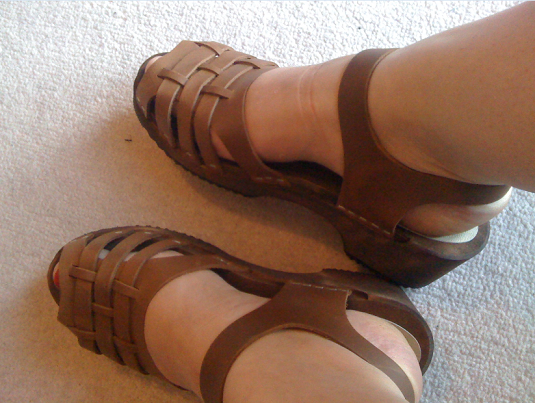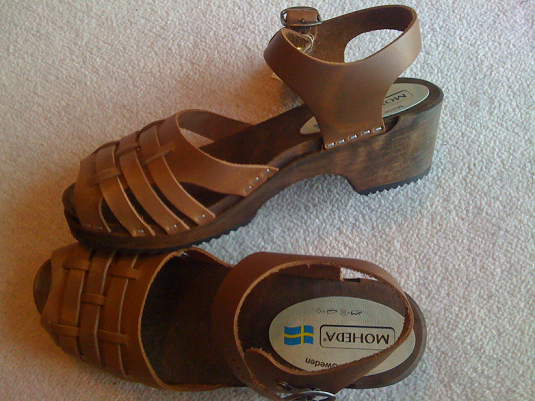 The seventies trend is the one i'm wearing most this summer. It's laid back and casual and easy to wear: all the things I like! I really love the look of swedish hasbeens, but having tried a pair on, I found them hellishly uncomfortable! These, however, I love! They're also from a Swedish brand (called
Moheda
) but they have a soft squishy insole that means walking on them feels like a dream! I can see these quickly becoming my wear every day shoes: they look great with jeans, sundresses and anything else I feel like wearing!
What do you think? Which pair do you prefer? Luckily I don't have to choose, because if I did I think i'd find it impossible!
Love, Tor xx