Hi guys,
Last night I went to the launch of the 'Face of Fabulous magazine' competition. (You know Fabulous magazine: the one that comes free with the News of the World on a Sunday?) It looks like this:
The event was the usual bloggers fun: champagne, cupcakes, hair and make up, and a professional photographer (plus a very yummy male model to show us girls how to strike a pose!) All of the clothes for playing dress up were provided by New Look, although my hayfever attack and the heat meant I definitely didn't feel like dressing up, hence the lack of pics! I fell slightly in love with these amazing New Look heels though, as modelled by Jenny (of The Style PA):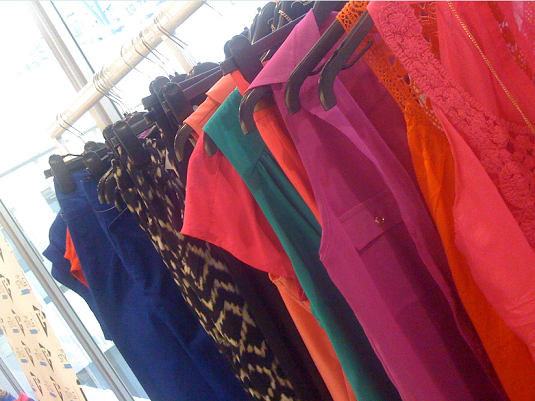 Can you believe these crazy shoes cost just £49.99? Apparently they are inspired by the circus. Anyway, enough of my shoe and cupcake chat (they were delicious cupcakes) and on to the competition: its open to any female over the age of 16 who is a resident of the UK.
Obviously, I do not possess a model figure: or model good looks, so I won't be entering. If you do, you can vist the
Fabulous facebook page
to enter the competition. The prize includes being on the cover of Fabulous magazine, having a photo shoot in New York and being guarenteed a year's modelling contract with Next Models: definitely worth giving it a go if you think you've got what it takes! Let me know if you enter - then I can say I found you here first!
Love, Tor xx
PS - Goly gosh! Me (who never wins anything) won the star prize at the raffle at the end of the evening: a £250 trolley dash around New Look. Obviously I will be posting all about it as soon as it happens!