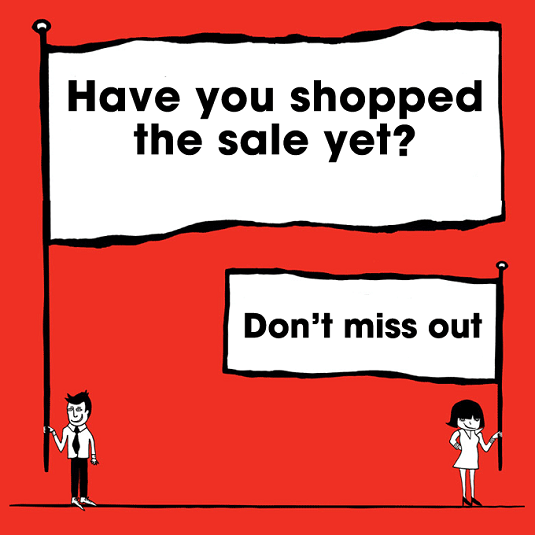 Hi guys,
The mid-season sales have officially started, which means if you have a holiday, wedding, trip to Ascot or any other special event coming up this summer, then it's time to hit the shops! (Of course, you're welcome to hit them shops if you're a shopaholic with no event too!)
-The
Selfridges
sale started on Monday (poster above) and I will be checking it out this evening.
- If you're London-based, the
Harrods
summer sale officially opens on Saturday 18th June (that's this Saturday!) Prepare for a scrum, because it's always chaos, but there will definitely be bargains to be had.
-On the highstreet, the
Debenhams
sale is in full swing, with half off almost everything: definitely w
orth checking out!
-For summer parties, the
French Connection
sale has started: up to 60% off skirts, tops, and dresses with an amazing selection that would be perfect for summer events, but at great prices.
-Finally, if you haven't been on your summer holiday yet, check out
Warehouse
. They have up to 50% off on their summer sale, with discounts on bikinis, sarongs, sun dresses, and everything else you'd need for a red hot beach break.
Basically, the whole high street has a sale on. And if it doesn't now it will in a couple of days, because sale season has officially begun! I can't wait to hit the shops and get bargain hunting: let me know of any really great sales you stumble across on your money-saving travels!
Love, Tor xx