Hi guys,
The more I shop on Sarenza the more I enjoy the experience: it's so easy and hassle free! My deliveries always arrive on time, and there are so many options to choose from: it takes me literally hours to pick between all the lovely shoes on the site!
This time I opted for two pairs of shoes: an entirely impractical pair of studded wedges, and a more wearable (wear-to-deathable probably!) pair of gold pumps. I love anything gold and shiny: can you sense a theme!?
The studded wedges: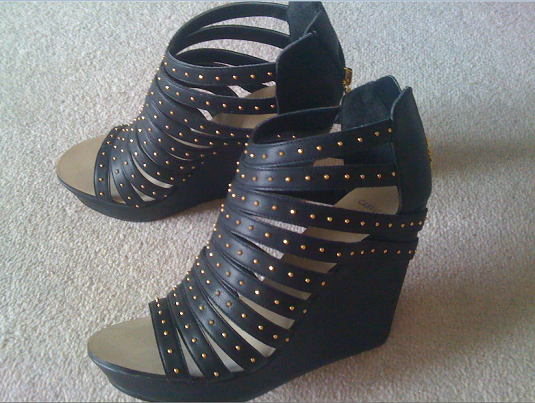 It was love at first sight when I saw these Carvela wedges. I actually got them to go with the French Connection dress i'm wearing to my hen do this weekend. However the extreme heat has caused my feet to swell (as you can see from the picture below) meaning I can't give a decent report on how these shoes fit: it hurts to get them on right now! They look sooo pretty though! Swelling feet is a curse I suffer every summer, sadly. So I think I will be putting these beauties to one side, and bringing them out when Autumn comes....


The shiny gold pumps: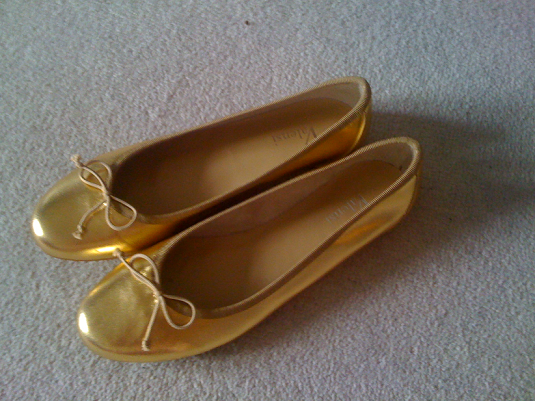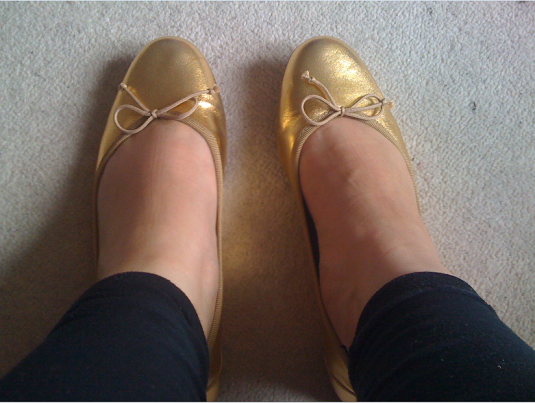 I opted for these Valensi pumps because last month Jen from
A little bird told me
got the red pair, and they looked fantastic on her: she also documented their comfort. I have only worn them once so far, but I have to agree! These are great looking, vibrant, and very comfortable pumps! I went with gold because I always wear gold jewellery, so no matter what dress i'm weairng these shoes will always match: making them perfect for throwing on in a rush!
The
Sarenza
sale is in full swing, with up to 50% off hundreds of pairs of shoes: my beloved Moheda clogs. have 40% off. Could it be time to pick up a black pair?! Even better, returns and delivery are still free, even if you've only bought a pair of sale shoes for a tenner! No hidden charges + bargain priced shoes = ultimate win!!
Love, Tor xx