Hi guys,
I'm really finding solace in writing this blog at the moment; it feels like it's the only break I get from thinking about weddings and wedding planning, whilst still feeling productive (I just don't have it in me to sit and veg out in front of the TV when there's work to do: it makes me feel lazy).
I wonder if Mike is feeling the same way, because he's stopped complaining about my constant requests for outfit photos, which of course I am taking full advantage of! Here's what I wore today: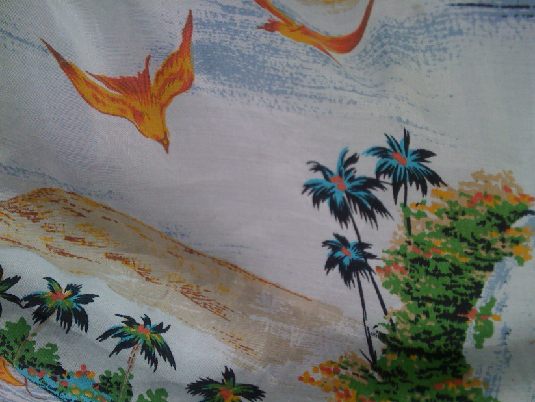 The dress is from River Island from last summer and I love the shape of it, but because of its bright Hawaian pattern (hence the club Tropicana reference), I only wear it when it's really sunny. I'm wearing it with my new favourite shoes (my Moheda clogs from Sarenza) and a lightweight jacket with sheer sleeves which I picked up from Primark. A bargain for £13, and perfect for when I need to look smart (for work, meetings etc) in the summer, but it's too warm to wear a proper, heavy jacket.
I love summer dresses, but only when I can layer them up with other things! I'm just not a 'one piece at a time' kind of girl!
Love, Tor xx