Hi guys,
Yesterday was the Debenhams press day, and the biggest press day I have been to so far. It was a literal maze of new season fashions, just waiting to be explored! It took me far longer than I expected to walk around, because I wanted to look at (and touch!) just about everything. Here are some of the pieces I loved most:
Evening frocks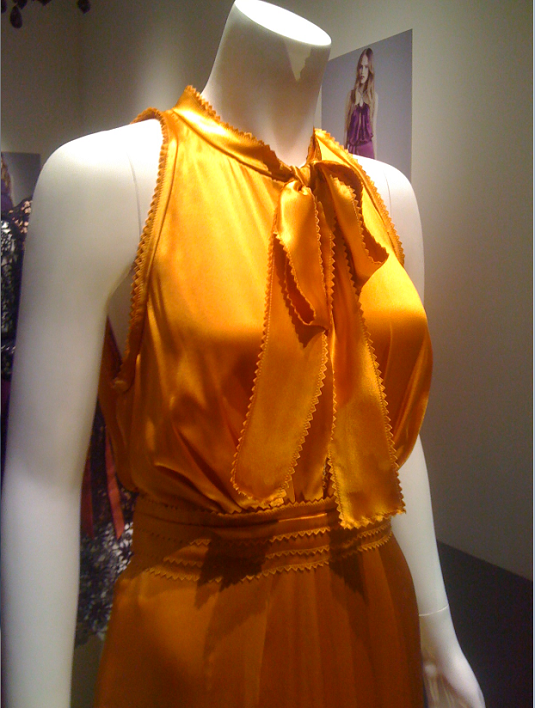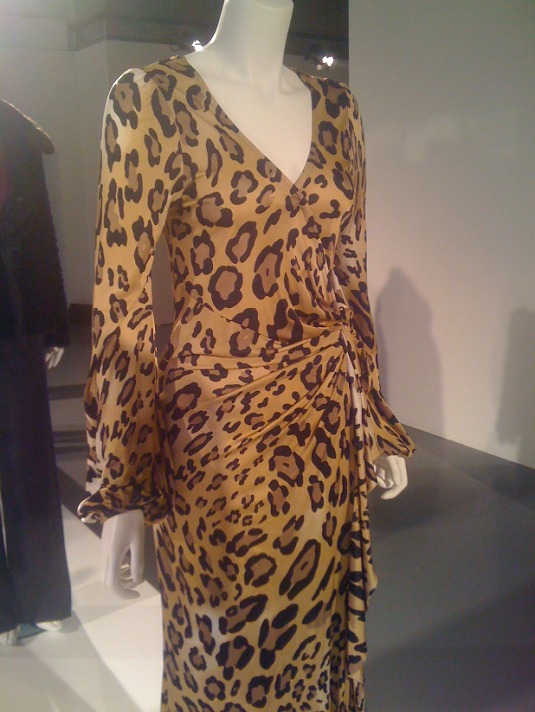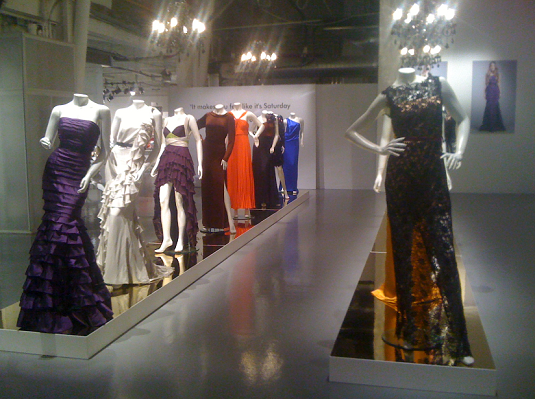 I never get invited anywhere that requires wearing an evening dress, but if I did then Debenhams would be my first stop for buying one! I loved the retro, seventies-style mustard satin, and the beautiful silver ruffled gown. My favourite though was the leopard print wrap maxi from Star by Julian MacDonald. This dress would look so flattering, and is just screaming to be paired with killer red shoes! Speaking of shoes...
Sparkly Shoes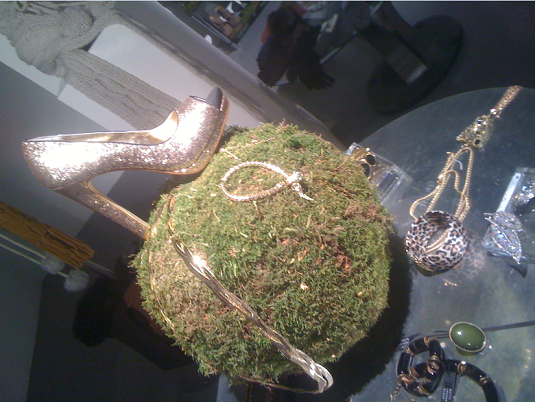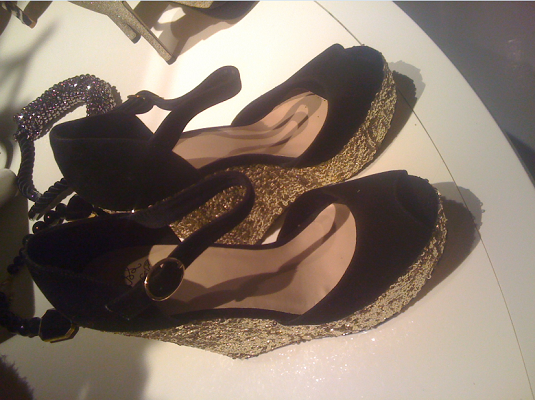 I know it's far to early to mention the 'C' word, but these sparkly super-high heels would be perfect for teaming with your favourite little black dress and dancing the festive night away! I love the comfort of wedges, but don't think they're smart enough for a more formal evening occasion...that is, until I saw the second pair! I am now lusting after sparkly shoes like Dorothy from The Wizard of Oz.
H! by Henry Holland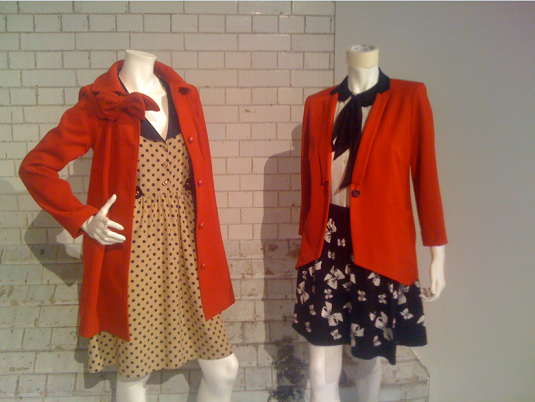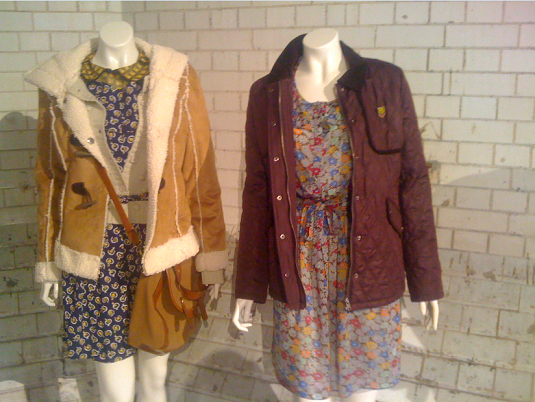 Finally, I could've worn every single piece from the H! range. It was my massive win of the press day. When the H! range was first launched I found it too young but now I really love it: the retro shapes of the dresses are really flattering, and the prints are distinctively lovely! My most wanted piece is the red jacket in the first picture: in fact, it would go really well with the red H! dress i'm wearing today! See, I told you I was an addict...
Love, Tor xx