Hi guys,
Well it may be rainy and miserable outside, but in Primark it's high summer! The majority of the high summer stock has now landed instore, and it is a riot of colour. I popped down on Thursday of last week (to find the Oxford street store surprisingly empty and with no queues) where I picked up a couple more vests (Yes - I know i'm obsessed!) and I couple of shirts for Mike. And whilst I was there, I checked out the windows: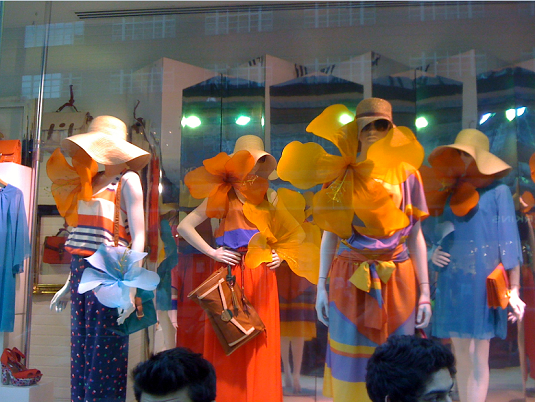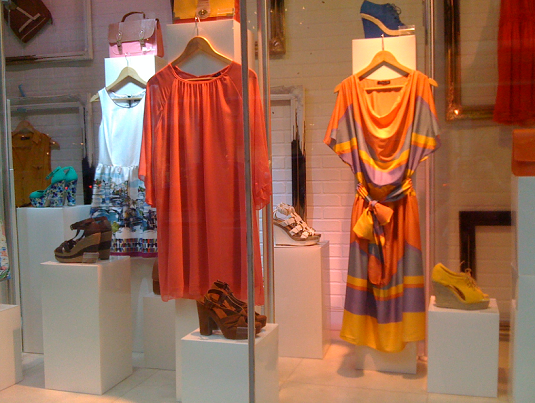 I love the stripey dresses (which everyone is wearing - I would guesstimate I pass one every 2 minutes whilst walking down Oxford street!) I am also a big fan of their wide chiffon palazzo pants, which come in ditzy floral patterns and eye wateringly bright block colours.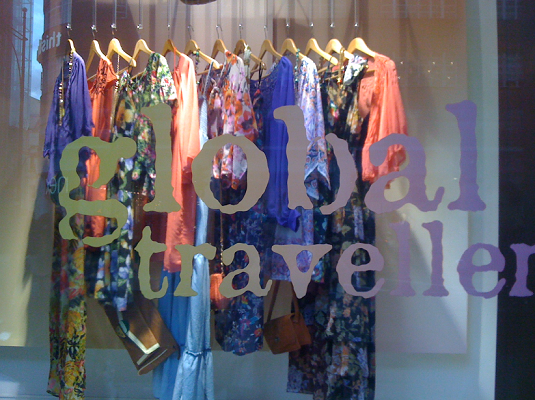 Ahh I be a global traveller! It's a phrase that always makes me think of naff photoshoots and simultaneously long to be on holiday: I guess that's what they're going for!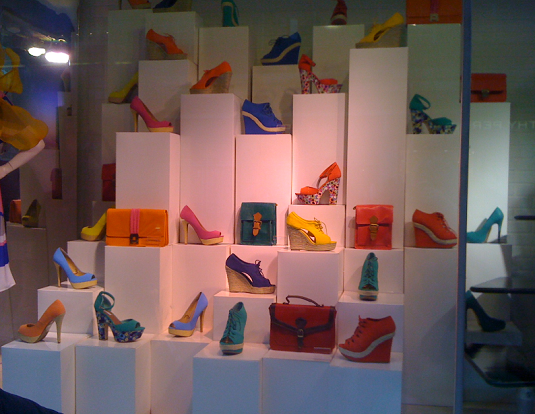 I am no longer buying shoes from Primark (I made a personal promise that I would stop wearing cheap, non-leather shoes, and i've stuck with it!) but window displays like this definitely weaken my resolve. I love the lace up wedges, which come in blue red and green: they're perfect summer going out shoes, and would look great teamed with flirty skirts or cut offs: lust! (Sigh!) I just wish summer would arrive already!
Love, Tor x