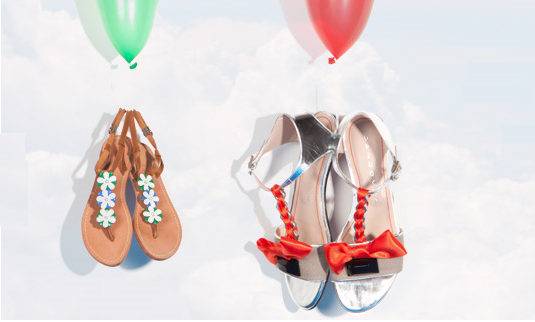 Hi guys,
Just a quick post from me to tell you about an amazing offer the lovely folks over at Sarenza have given me for you guys: a massive
30% discount!!
You know how I love the shoes from Sarenza, so I think this is a great opportunity for a little (almost) guilt-free shoe shopping!
All you have to do is head over to the Sarenza website, and once you've chosen the shoes of your dreams, enter the discount code FABFROCKS30 when you check out on
Sarenza.co.uk
, and you'll get 30% off on everything with
no minimum spend
, which I think is a pretty hot offer!
If you want to use the offer though you'll have to be quick as it's only available this weekend: from tomorrow 7am until midnight on Sunday. And of course, the code can be used once by each reader!
I am really rating the sandals I got from Sarenza last month: and the
Moheda clogs
have barely left my feet since I got them (in fact, I'm wearing them again today!) so if you're looking for a recommendation from me on how to best use your 30% discount, they would definitely be it
Are Sarenza good to us or what!?
Love, Tor xx