Hi guys,
It is a little known fact that the
first ever LFW show I ever went to
was an Ashish show, meaning that I will always have a soft spot for the brand. And because their
Topshop collaborations
make the brands price point so accessible to me, it is also one of my favourite recurring Topshop collabs! I love the wearable sports-luxe finishes and the tongue in cheek slogans.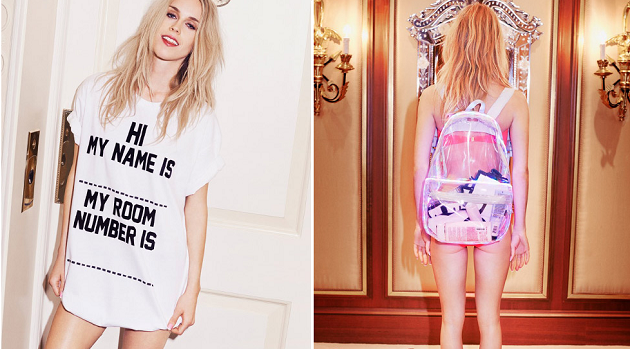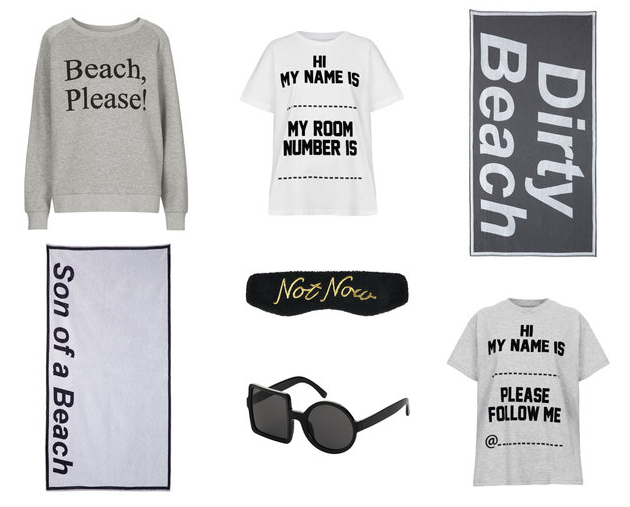 Beach, please! sweater, £50. My name is... tee, £40. Dirty beach towel, £45.
Son of a beach towel, £45. Not now eye mask, £30. Black contrast sunglasses, £35.
Please follow me tee, £40.
The collection is very much summer driven (with 'beach' themed word play the order of they day) and I know that those beach towels will be adorning sunbeds across Europe this summer. I also love the same monochrome and grey marl colour palette, which is a refreshing change for a summer collection and a break from the saturated colours we are seeing everywhere else at the moment.
The
new Ashish x Topshop Collaboration
launched instore and online yesterday and you can shop it now. That Beach, Please! sweater has got my name all over it!
Love Tor x