Hi guys,
We got back from our holiday to Kos on Sunday and we had a great time. Swimming and splashing with Wilbur for most of the day, and overindulging with food and cocktails every evening. I've come home tan and happy, despite the fact that my nose is a full five shades darker than the rest of my face (If anyone has any tips for fixing this embarrassing sun bathing disaster I would be eternally grateful!) I've also come home craving some more British summer sun, so that I can wear my new favourite maxi dress: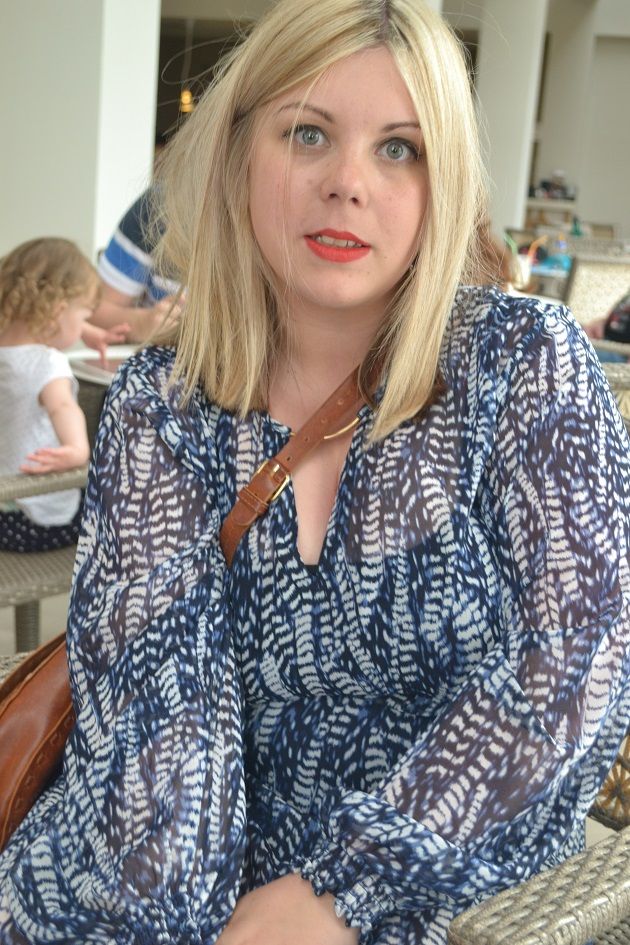 So much of my holiday wardrobe came from H&M, who just seem to have gotten tropical beachwear 100% right this season. This dress was a bargain at just £19.99 and I wore it a couple of evenings during our stay because it was so lightweight and easy to wear, whilst providing enough cover from the cooler evening breezes. I loved the gold detail at the neck, which meant that I didn't have to worry about adding any jewellery: it was a great throw-on dress for when I only had a few minutes to get ready: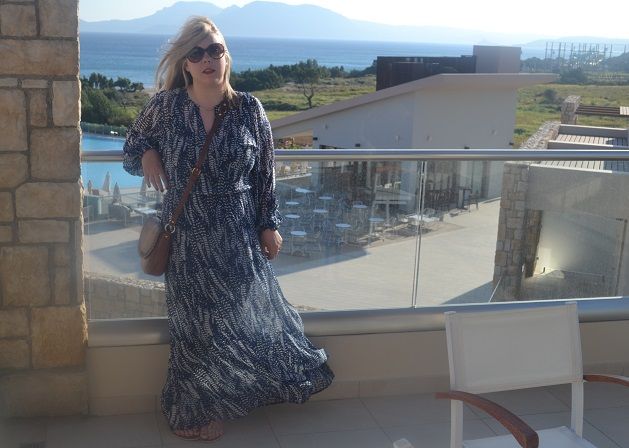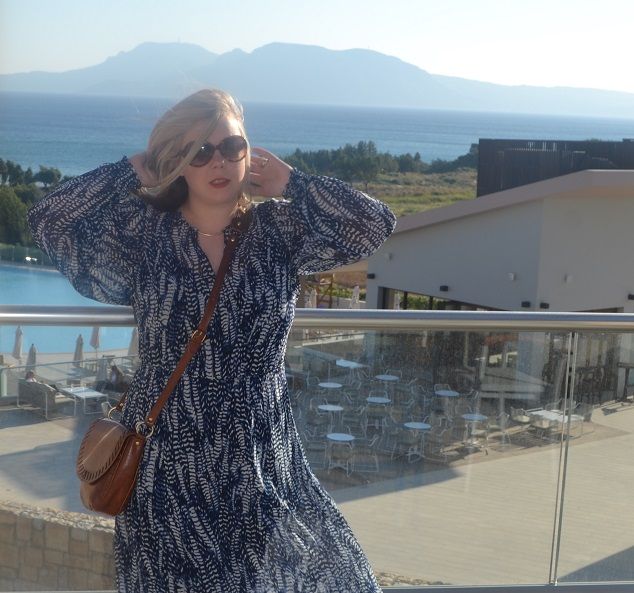 I teamed the dress with the Steve Madden sunglasses my parents gave me for my birthday, my tan Pucci saddle bag (c/o TKMaxx) which was the only handbag I took with me for the week, because it went with everything, and simple studded tan flip flops I picked up from Spartoo.
I will definitely be wearing this dress again, teaming it with heels and a skinny gold belt for summery nights out. How do you feel about maxi dresses? Do you have any favourites you keep coming back to year after year? I suspect that's what will happen with this one!
Love Tor x