Hi guys,
If you've got ears, say cheers! Mickey and Minnie Mouse are massively popular in our house: Wilbur and I watch The Mickey Mouse Club House every day, whilst playing with his Clubhouse figures and cuddling his Clubhouse teddies. Mike pointed out just last week that he and I have been to Disneyland Paris together every year for the past four years without really realising, so I have to confess to being a bit of a Disney addict too. Disney doesn't just provide inspiration for my holidays or TV viewing either: Mickey and Minnie Mouse are both massive style icons in the great wide world of fashion.
Minnie Mouse has acted as a muse for several huge designers, including Marc Jacobs, Giles Deacon, Lulu Guinness and Richard Nichol. There are also Minnie-branded Disney ranges in almost every high street store you can think of: I've bought Disney tees from Topshop, Primark and H&M over the years. But now
ASOS
have taken things one step further by launching a range of adult Minnie Mouse ears headbands in collaboration with Disney. The brand are hoping the headbands will be perfect for summer fun and festivals: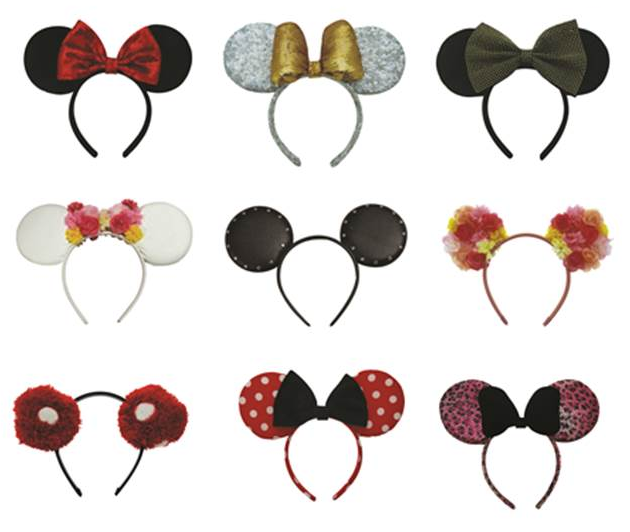 The range launches at
ASOS
on Friday with prices starting from £10. I am going to (and organising) my sister's Disney themed hen 'do later this year, so I think I'll have to have the blossom ears for the occasion! And, of course, the studded ears would blend into my everyday wardrobe so perfectly I'm almost trying to convince myself I could get away with wearing them on a day to day basis; you know, like you do to the park or the farm!
What do you think? Will you be putting on your ears and saying cheers?
Love Tor x