Hi guys,
So summer has finally arrived! This week I have been out and about in jumpsuits, summer frocks, and lots of different sandals. When the weather hots up one of the first things I do is streamline the jewellery I wear. The layered jewellery style I love just doesn't work during the summer: instead I tend to wear just one necklace and a watch. If your watch is the only thing you're wearing around your wrist then you need to make sure it's a good one: bold, glamorous, and gorgeous enough to make a real statement. Enter my new watch from the
new Citizen DRIVE collection
- a derivative of the Eco Drive range: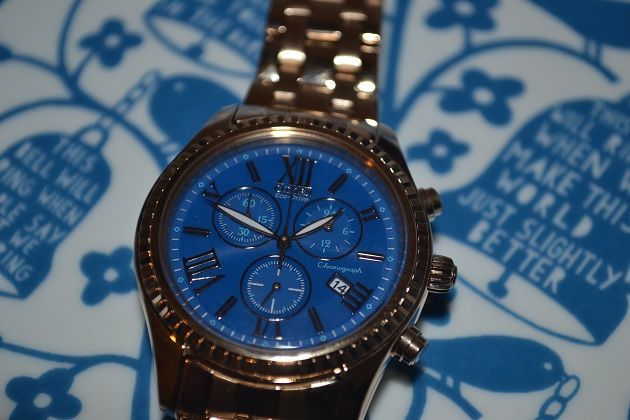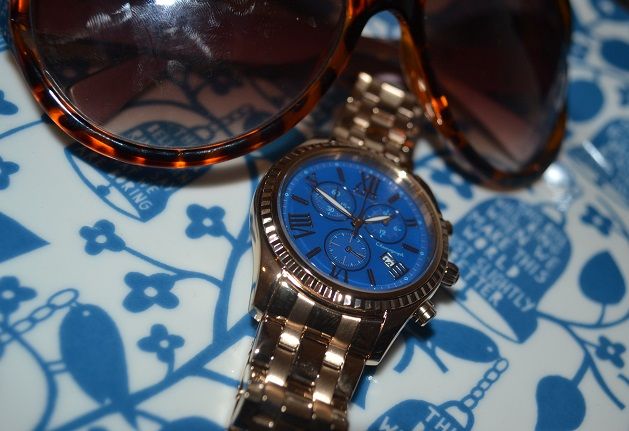 I chose this watch from the range because I just love a chunky gold watch. Gold is brilliant for helping to show off a tan and it also makes any outfit your wearing look immediately more expensive. There are a couple of really gorgeous gold watches in the collection (and this watch also comes with a champagne face) but this one caught my eye because of
its distinctive deep blue face
. Once I'd had a link taken out this watch fit like a dream, and it's so comfortable and easy to wear. I've had a couple of compliments when I've been wearing it too, which is always a massive plus point!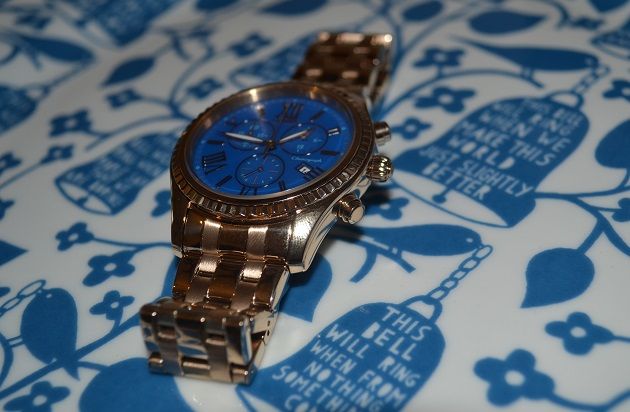 The DRIVE collection only launched at the beginning of the month and i've already seen three more watches I'd like to buy from the range: You can make this stunning watch your own for £199. The other watches in the collection range from £139-£219 and if my gold watch obsession isn't for you then you'll be pleased to know the range also contains pieces in leather and in a variety of different colours and finishes. Each watch comes with a five year Citizen guarantee which is good news, because I know I'll be wearing this summer after summer for years to come.
How does your jewellery style change when summer arrives? Do you streamline the jewellery you wear, or do you wear just as much jewellery as always?
Love Tor xx
*I received a watch to review for the purpose of this post